Odell Beckham Seems To Be Done With Rams
October 12th, 2022
With the Bucs signaling to fans the team isn't overly concerned if Julio Jones plays in the regular season so long as he can step on the field in January, Joe is paying close attention to the Odell Beckham sweepstakes.
The Bucs reportedly hosted Beckham for a visit recently. And we know Beckham and Bucs quarterback Tom Brady are close. You do the math.
Another team in the thick of the Beckham sweepstakes is the defending Super Bowl champs, the Rams. Well, they were in the sweepstakes. Beckham took to Twitter today and it seems he's crossed the Rams off his list.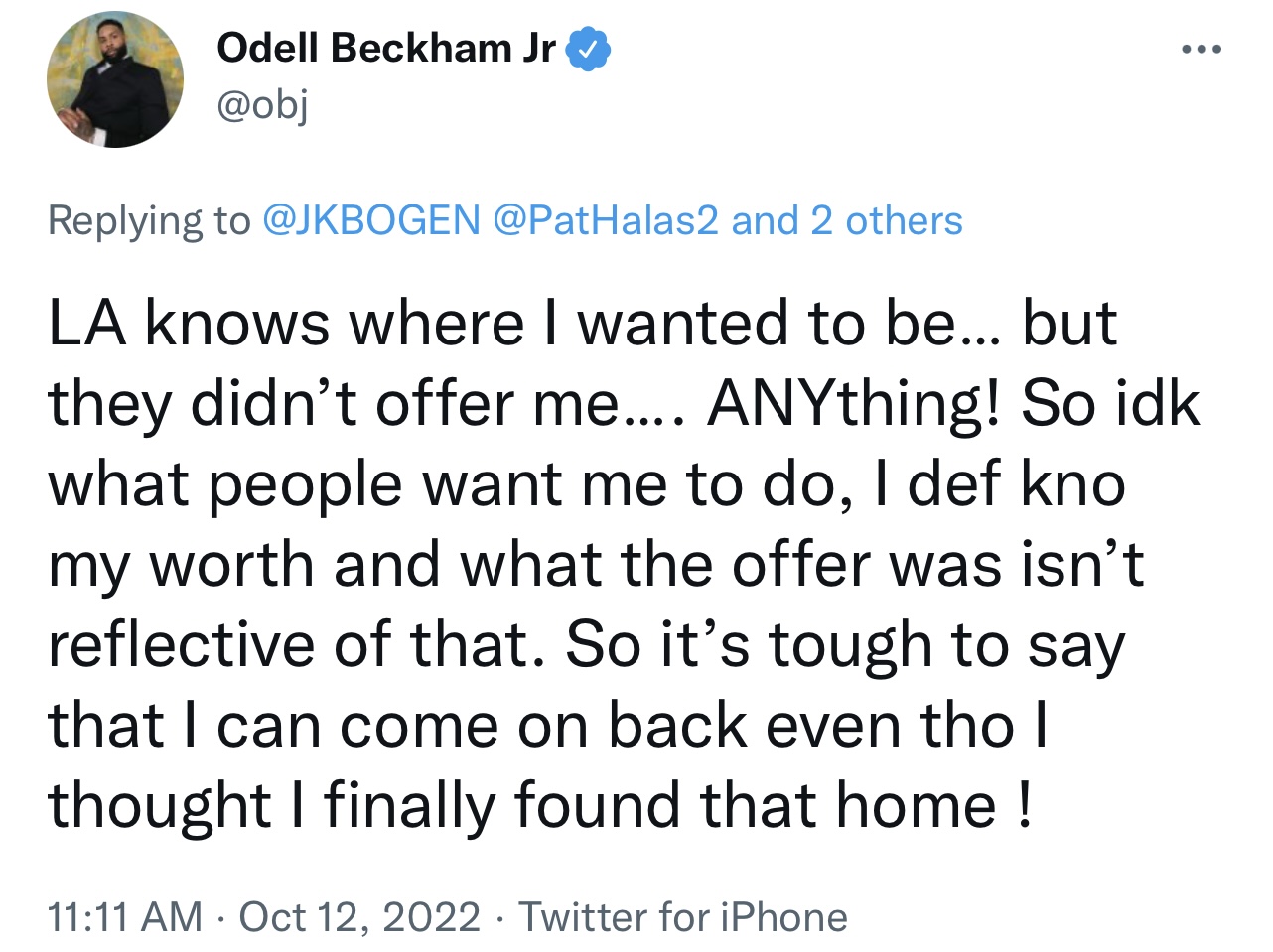 The Bucs haven't had depth at receiver since headcase Antonio Brown went mental at MetLife Stadium and did his topless jumping jacks routine. Joe will go to his grave believing the Bucs' chances of repeating as Super Bowl champs ran right out of the stadium right behind Brown.
Joe noticed a comment on this here site that aging, injury-prone receivers don't win a team squat. OK, how many rings did the Bucs win with aging injury-prone Brown? How many rings did the Bucs get without Brown?
And please tell Joe how smooth the Bucs offense is without injury-prone, foot-rubbing Rob Gronkowski.
Watch this team take off with Beckham.