Lots Of Tickets Under $200 For Bucs-Packers
September 25th, 2022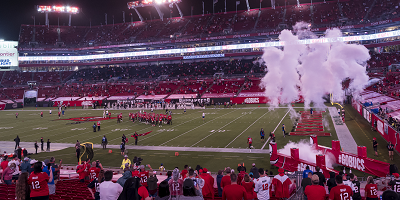 The market is loaded with tickets under $200 for today's Bucs-Packers game, the home-opener at The Licht House.
Of course, it's a lot cheaper and potentially more satisfying to enjoy the game at your local Hooters or Big Storm Brewery taproom.
Joe is seeing verified resale tickets at Ticketmaster for under $150 and others at StubHub for around $165. Everywhere is "plus fees," of course.
Hopefully, prices will continue to fall before gametime and yearning Bucs fans will be able to find a seat for $100.