Firing Faster Than Ever
September 27th, 2022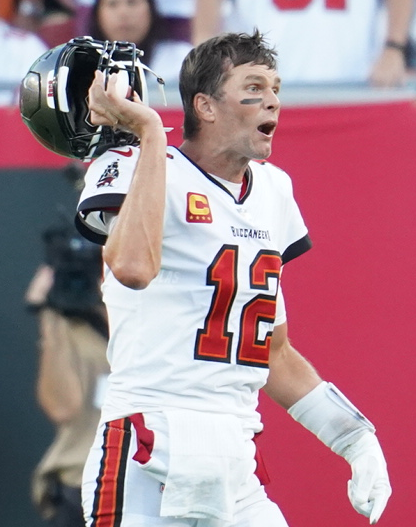 Joe loves the NextGen NFL stats because they are unsoiled by personal bias. All the data is generated through the tracking of equipment.
And guess where Tom Brady leads the NFL?
Through three games for all NFL teams, Brady is king when it comes to "Time To Throw," which tracks the amount of time elapsed from the snap of the football to the release of a pass. Brady is the fastest in the league at an average of 2.4 seconds.
He led the NFC last year with a "Time To Throw" of 2.5 seconds.
Against the Packers on Sunday, Brady was spitting the ball out at a blistering average of 2.22 seconds. That was the fastest game average recorded this season by a starting quarterback.
There are many reasons for Brady being in a hurry to throw. And it starts with self-preservation behind a third-string left tackle and an inexperienced offensive line. The Bucs also largely were staying away from deep shots Sunday without Chris Godwin, Julio Jones and Mike Evans.
Well, Julio was available, but the Bucs didn't want to use him.