Total Package
August 8th, 2022
BY IRA KAUFMAN
Despite the potential of fielding as many as nine new starters, the Bucs are favored to represent the NFC in the Super Bowl.
Charles Davis is O.K. with that. More than O.K.
"I think it makes sense for a couple of reasons," says the long-time analyst for CBS Sports and the NFL Network. "First, when Tom Brady retires and comes back, it's unfinished business for sure. He's not coming back for a ceremonial lap — that means nothing to him. And No. 2, I think the secondary just by getting guys back healthy will allow Todd Bowles on defense to be even bolder, so I expect that pressure we're used to being even more intense."
Davis zeroed in on a few of Tampa Bay's key defensive players.
On Shaq Barrett: "Shaq's used to drawing a lot of attention. Todd will scheme to get Barrett in 1-on-1 situations.
On new safety Keanu Neal: "He can definitely make an impact. The biggest thing is his legs. I still remember the injuries. Before he got hurt, he was going to be one of the best safeties in this league."
On Devin White: "It's very normal with kids, The Bucs had great success, they won the Super Bowl. I'm not saying he didn't come back ready to go, but I think there's a natural dip in a lot of guy's games after you win it all. The attitude is kind of like, 'I've got this.' Devin, along with the rest of this Tampa team, was stunned at the end of last year. I think they will all make a jump and White will be one of those guys."
Davis isn't the least bit concerned about a dropoff by Tom Brady, who just turned 45.
"He's the Pied Piper of the NFL," Davis says. "The beauty of this is he's done this throughout his career, taking less money to make sure other guys are coming in. He's going in and saying we need this guy, then making the phone call, and then spending the time to make it work because he wants him ready to go because that means wins — and that's what Tom Brady is all about."
Besides the changes on the field, the Bucs are answering to a new voice as Bowles replaces Bruce Arians at the helm.
"Bruce Arians has a presence to him, a style to him," says Davis. "People can say whatever they want about Bruce and Tom. Bruce Arians coached Brady the same way he coached Ben Roethlisberger, Peyton Manning and Carson Palmer. I never thought that thing about friction between him and Tom was what it was made out to be. They had an understanding.

"When you can coach your best player hard, that allows everyone else to be coached. Remember Gregg Popovich when Tim Duncan retired from the Spurs? At the retirement, he told him in front of the whole crowd, 'Tim, I thank you for allowing me to coach you like that because everyone else falls in line.' Tom Brady understands that approach."
After a promising start in 2015, Bowles struggled as head coach of the Jets.
"I'm curious to see what happens because Todd Bowles is an outstanding coach," Davis says. "All of us get better the second time around. He was in a tough spot in New York and he had that one year when they were close to the playoffs. He understands what it all takes.
"He's in the same situation as Josh McDaniels in Las Vegas and Dennis Allen in New Orleans, getting a second chance. Plus, he's got a heck of a team to take over. I might have a chance to win a couple of games here with No. 12 around and all this talent."
Davis is also a fan of the man who built this roster.
"Let's talk about Jason Licht," he says. "Start with Jameis Winston. When you look back at it, who wasn't taking Jameis at that time? Nobody expected O.J. Howard's drop in the draft because he was really a Top 10 guy that year. Now, Jason's hitting it big. It reminds me of Mickey Loomis in New Orleans. You learn from your mistakes, you hone what you believe in and you stick with what you believe in.
"Jason's hitting it hard right now. For example, Tristan Wirfs is a phenomenal player. I'm very bullish on this team. It's so hard to run it back in this league. Being a Super Bowl champ carries some extra weight that shows up much later in the year. Look out for the Tampa Bay Bucs this season."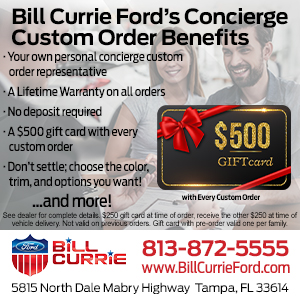 ---
Ira Kaufman Talks Tom Brady & His Miami Mess, Chris Godwin's Return, Kyle Trask Struggles & Future, Todd Bowles' Revelation, Mike Evans' Hamstring, And Much More