Keanu Neal Leaves Practice With Arm Injury
August 17th, 2022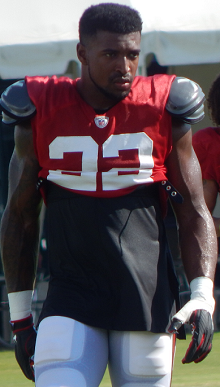 The ice bag on his elbow told the story after Bucs safety Keanu Neal left the practice field today, a joint session in Tennessee with the Titans.
Injured receivers Russell Gage spent much of the session on the sidelines working with strength and conditioning staff, and looking pretty good.
Interestingly, Mike Evans was there but not participating in any way, other than soft-tossing to fellow stud receiver Chris Godwin, who was given the day off.