Hey Tom, Next Time Hang Up!
August 3rd, 2022
BY IRA KAUFMAN
Stephen Ross kept talking — and Tom Brady kept listening.
For Buc fans, that's the upshot of the NFL's investigation into allegations the Dolphins owner tried to lure Brady and Sean Payton to Miami when they were both under contract to another franchise.
"Lure" is the polite term for what Ross engineered. This was chicanery of a high order.
"The investigators found tampering violations of unprecedented scope and severity," Commissioner Roger Goodell said. "I know of no prior instance of a team violating the prohibition on tampering with both a head coach and star player, to the potential detriment of multiple other clubs, over a period of several years."
Tampa Bay supporters could care less that Ross first tried to hijack Brady in 2019, when he was under center for the Patriots. That's Bill Belichick's problem.
But things got personal last season, when Brady was a Buccaneer trying to lead his team to back-to-back championships. Somewhere along the line, the Dolphins reached out to both Brady and his agent, Don Yee.
The message was simple: take your talents to South Florida in 2022. You can be a part-owner of an NFL franchise and hey, if you want to play for us, we'll take care of that, too.
And if anyone is naive enough to suggest Ross himself wasn't an active participant, you didn't hear Goodell's final putdown of this spinning Dolphin.
"I know of no prior instance in which ownership was so directly involved in the violations," Goodell said.
Ross turned 82 in May, so according to the dictionary, he qualifies as an octogenarian. He also qualifies as a penny-ante hustler whose net worth is estimated at $8.2 billion. Ross didn't care that 17 months ago, Brady signed a contract extension with Tampa Bay through the 2022 season.
He tried an end around the Glazers, bypassing NFL protocol by speaking directly with the player and his agent without permission from a rival franchise. Ross took the same route with Payton, who was under contract with the Saints.
The middle man in this shell game was Yee, who represents both Brady and Payton. What a coincidence.
The league says Brady will not face punishment for his part in this sordid affair. After all, the only thing he did was take the call.
Really? How about the idea that these talks would have ended immediately if Brady or Yee had informed Ross that Brady was off limits until 2023.
That didn't happen, so Ross kept sweetening the offer. If not for the Brian Flores lawsuit, we very well could have had the Bucs in an untenable position — with their star player pushing for a trade.
Truth Hurts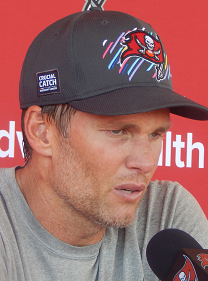 On the final day of Buc mandatory minicamp in June, I asked Brady about the offseason rumors linking him to the Dolphins. He had to know the question was coming, but he fumbled. He said he talks to a lot of people, as if that feeble response was going to satisfy Buc Nation.
What he didn't do was deny the reports. Now we know why — they were accurate.
Now that the truth is out, will Brady's teammates see him in a different light, knowing he thought about jumping off the pirate ship?
Absolutely not. All Brady is thinking about at this point is bringing another Vince Lombardi Trophy to One Buc Place.
His teammates know that and respect him for that. But it sure looks like this will be Brady's final season with the Bucs. A year from now, he might be watching the Dolphins work out at training camp as a part-owner. He could be living in South Florida while the value of NFL franchises continues to soar.
What about that 10-year deal with Fox? Fuhgeddaboudit.
One word of caution for No. 12. Do you really want to deal with Stephen Ross? The man knows his real estate, but he has no clue how to win in the NFL. Since Ross became majority owner in 2009, the Dolphins have made the playoffs once … and they promptly lost.
He's the poster child for the maxim that money doesn't buy you class.
Do the right thing the next time around, Tom. Hang up on him.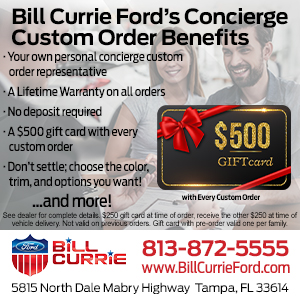 ---
Ira Kaufman Talks Tom Brady & His Miami Mess, Chris Godwin's Return, Kyle Trask Struggles & Future, Todd Bowles' Revelation, Mike Evans' Hamstring, And Much More