Gameday Tampa Bay
August 27th, 2022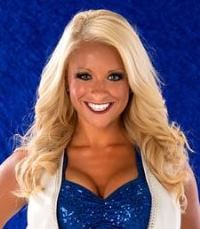 Preseason Game 3
Bucs at Colts
Kickoff: 7:30 p.m.
TV: WFLA-TV, Ch. 8, NFL Network. The NFL Network will rebroadcast the game four times in the next nine days. Those rebroadcasts are scheduled for: Sunday 10 a.m.; Tuesday 7 p.m.; Thursday 1 a.m. and Sunday, Sept. 4 at 1 p.m.
Streaming: All NFL preseason games are available via NFL+. The game will also be streamed on Buccaneers.com (geographic restrictions apply).
Radio: Buccaneers Radio Network WXTB-FM 97.9 in the Tampa-St. Petersburg region. (La transmisión de Bucaneros en español se puede escuchar en WQBN 96.1 o 106.7 FM y 1300 AM.) Both feeds will be streamed on Buccaneers.com (geographic restrictions apply). SiriusXM Channel 389.
Weather: Indianapolis plays in a dome stadium but the Colts may have the roof open. If so, the temperature at kickoff will be a pleasant 81 degrees under clear skies, per AccuWeather.com. The temperature will cool off to 75 by game's end. There is no rain expected.
Outlook:  Yeah, this is sort of a warmup for the starters, at least the starters who will dress. For the rest, it will be the final chance to impress the Bucs that they belong on the roster. The Bucs, and the rest of the NFL, have to cut down the roster to 53 on Tuesday afternoon, Aug. 30. The key places to watch here are special teams, the receivers and left guard. Rookie Luke Goedeke is getting the start tonight and how he plays will likely determine if he starts Week 1 at Dallas, or perhaps the Bucs make a roster move there? The Bucs are crazy deep at receiver. With just one preseason game left, Joe is going to guess the Bucs have an idea who will make the roster as a receiver. However, good play on special teams could either win a guy a job or lock up a job for a receiver. There are so many good receivers on the Bucs roster, it's not impossible to believe that one bad route, one drop, one mistake, or one rotten special teams play could be the difference between collecting an NFL check next week or paying for a moving service. The main goal for the Bucs in this game? Joe doesn't want to see one injury. That is the real goal tonight.
Odds: Per BetMGM.com Bucs +3.