Gameday Tampa Bay
August 12th, 2022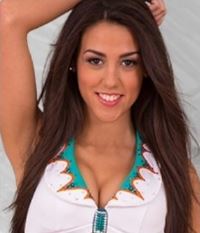 Preseason Game 1
Dolphins at Bucs
Kickoff: 7:30 p.m.
TV: WFLA-TV, Ch. 8. (Game will be rebroadcast Sunday, Aug. 14 at 7 a.m. The second rebroadcast is scheduled for Tuesday morning, Aug. 16, at 3 a.m.) All NFL preseason games are available via NFL+.) The game will also be streamed on Buccaneers.com (geographic restrictions apply).
Radio: Buccaneers Radio Network WXTB-FM 97.9 in the Tampa-St. Petersburg region. (La transmisión de Bucaneros en español se puede escuchar en WQBN 96.1 o 106.7 FM y 1300 AM.) Both feeds will be streamed on Buccaneers.com (geographic restrictions apply).
Weather: Beer drinkin' weather. With a temperature forecast for 86 degrees at kickoff, what better time to load up on Big Storm Brewing beer? Per AccuWeather.com, there is an expected 16 percent chance of rain.   The temperature will naturally drop as the sun sets. By the time you grow weary of watching some unnamed future truck driver who played linebacker last year at East Cornfield State, the temperature should be in the low 80s.
Outlook: This game will mostly be full of camp meat. The long exception for the Bucs might be Robert Hainsey at center. With Pro Bowl center Ryan Jensen gone for "months," it looks as if this starting gig at center is Hainsey's to lose. Bucs coach Todd Bowles has yet to make any firm decision but Joe guesses if Hainsey looks overwhelmed in the next three weeks, the Bucs will go out and make a move for a new center. From the front office all the way down to the assistant offensive line coaches current and past, there is strong support for Hainsey. At the end of the day, however, Joe cannot help but think the final say on whether Hainsey will start will come down to vacationing Tom Brady. … Wide receiver is a room that has significant competition. Every dropped pass, bad route or some minor slip-up will be highly magnified. So if a receiver(s) balls out, they may be starting to separate themselves from the pack. … And Joe would like to see the rookies put together a strong game. Each day the rookie skill position players seem to be getting better. Joe would love for them to support their rising training camp performance with a solid game. …   The most important element in tonight's game? Don't get friggin' hurt!
Odds: Per BetMGM.com Dolphins -1.