Turning The Risk-Reward Ratio On His Head
July 18th, 2022
BY IRA KAUFMAN
There were plenty of pundits who predicted Tom Brady wouldn't be the same quarterback after leaving Foxborough.
Turns out they were correct.
He's better.
Yes, a man who turns 45 in a few weeks has somehow raised his game during two seasons in Tampa Bay. You can credit his dietary regimen, his workout routine or the excitement of a new challenge, but for whatever the reason, No. 12 appears to be operating at peak efficiency.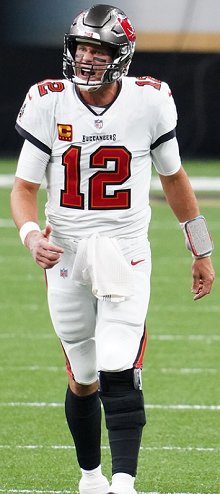 And you know who knows it? Byron Leftwich. Brady led the NFL with 719 pass attempts last season, even though the Bucs averaged a healthy 4.3 yards per rush. Granted there was an additional game added to the schedule, but in the 102-year history of this league, only Matt Stafford (2012 Lions) ever threw more times during a regular season.
And by the way, Detroit finished 4-12 that year.
Tom Brady doesn't finish 4-12. That's because he has basically taken virtually all of the risk out of throwing the football.
We all acknowledge negative things can happen when you don't hand the ball off. You can throw incomplete. You can be sacked. Worst-case scenario – you are picked off.
Let's see what Brady has to offer in those categories.
His career completion rate (64.2 percent) is tied for 19th all-time. His sack rate (4.58 percent) is the eighth-lowest in league annals. His interception rate (1.8) is tied for fifth lowest. He's even better in those metrics since signing with Tampa Bay, completing 66.7 percent of his throws, with a sack rate of only 3.1 percent and the same 1.8 percent interception metric.
No wonder Brady is averaging 43 pass attempts during his two seasons with the Bucs, compared to 35 throws during his New England stint.
For this particular franchise at this particular time, it's a winning formula.
Including the postseason, the Bucs are 29-10 with Brady under center. That's a remarkable record, especially when you consider Brady is 0-4 against the Saints during the past two regular seasons.
The Bucs will be a different team this fall, maybe a lot different.
They've replaced a head coach and two starting guards. Ndamukong Suh, Jason Pierre-Paul and Jordan Whitehead have departed, along with the punter and No. 2 back Ronald Jones. Rob Gronkowski continues to insist he's done.
Even if Gronkowski keeps his word, don't be surprised if Leftwich asks Brady's right arm to launch another 700 or so passes. If Mike Evans, Chris Godwin and Russell Gage are healthy, Tampa Bay should boast a dynamic trio of targets. And it would shock no one if Tampa Bay's ground game is not as effective without Gronkowski standing shoulder to shoulder with Tristan Wirfs on the right side.
Simply put, Tom Brady has basically taken most of the risk out of a prolific passing attack.
What a contrast from 2019, when Jameis Winston threw 30 picks, two less than Brady has accumulated in the past three years.
Brady has turned the risk-reward ratio on its head and Leftwich is mighty grateful. The numbers are even better in the postseason, where the Bucs are 5-1 with Brady throwing 13 TD passes and only four interceptions. His 94.9 passer rating in the playoffs the past two years dwarfs the 89.8 rating he forged over 41 postseason games with Bill Belichick.
Somehow, someway, Brady reinvented himself at the age of 43 and he may not be quite done reaching new heights. On the brink of camp, he says he feels great.
That's terrible news for the Cowboys in Week 1 and every other opponent standing in Brady's way.
Is he near the end? Perhaps. Then again, he may just be getting started.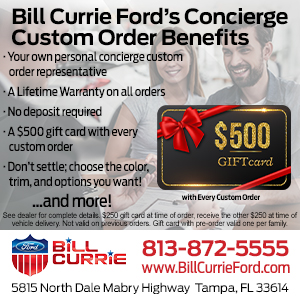 Enjoy Monday's Ira Kaufman Podcast. … …
Ira Kaufman Talks Unique Todd Bowles Pressure, Training Camp Fashion, Altered Prep For Lavonte David, And More