Fed Up With Mike Evans Being Dissed
July 8th, 2022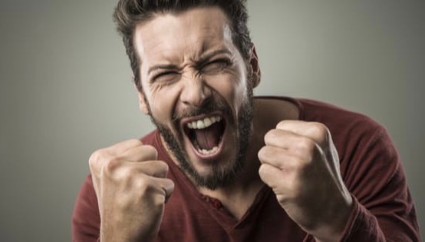 Matt Harmon is mad as hell and he's not going to take it anymore.
So what is the Yahoo! football analyst upset AF about? The slander of Bucs stud receiver Mike Evans.
Harmon neither understands nor knows why the vast majority of folks don't consider Evans a top-five receiver. Forget about how consistent he is getting 1,000-yards receiving each and every year. It goes beyond that.
Perhaps similar to the way some Bucs fans are hungup on Donovan Smith after he was unjustly labeled by the PFF tribe coming out of Penn State, some folks think Evans is just a jump-ball receiver like he was catching bombs from Johnny Football at Texas A&M. And that label stuck?
Harmon is sick of those non-Bucs fans dissing Evans and demands the nonsense stop now. So Harmon is on a crusade to educate NFL fans far and wide that Evans is one of the game's elite receivers.
If you still think Mike Evans is just some big jump-ball receiver it's time to let go of that bad take.
Typing for something called "Reception Perception," Harmon did a deep dive on Evans' advanced stats and route running. He found that Evans has few equals.
His ability to deceive cornerbacks and fluidly sink his hips to snap back to the quarterback is just so impressive. He simply doesn't get enough credit as a top-level route runner.

All this talk about his separation chops is great but we can't forget Evans still has a trump card trait. His 85.7% contested catch rate is one of the top results among all players sampled for RP last year. He's a dominant 50/50 ball receiver.

With the state of the Bucs pass-catching corps in the wake of Chris Godwin's injury and Rob Gronkowski's retirement, Evans has a strong chance to be one of the most productive receivers in the NFL. It wouldn't surprise me one bit if he pushed for a historic type of touchdown-scoring season.
Harmon is another one who believes Evans will not only pick up the slack in the Bucs passing game, but ball out big time this fall with Chris Godwin out potentially for months, Russell Gage's health a wild card and Rob Gronkowski retiring-maybe, in addition to the absence of furniture-tossing, bicycle-throwing, V-card-forging quitter Antonio Brown.
(Hat tip: @MatthiasMartn)