You Mean There's A Chance?
June 15th, 2022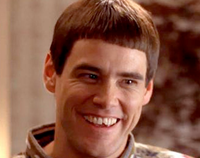 Joe is pretty convinced this season is Tom Brady's last with the Bucs, and maybe for his career.
But it seems one close Brady observer is starting to wonder how set in stone it is if Brady leaves the Bucs, or even throws in the towel after this season.
Partly because he was a former Patriots beat writer and partly because he still resides in the greater Boston area, The Ohio State cheerleader SI.com NFL columnist Albert Breer is noticing Brady doing some dancing that Breer has not observed in recent years. And it makes him wonder if Brady really is done with football and headed to the FOX broadcast booth in 2023.
Tom Brady is dancing around retirement publicly way more than I've seen before. And I'm not sure what to make of it.
Obviously, Brady is not going to go to a team that doesn't have offensive weapons. The Bucs have Mike Evans, Chris Godwin, Russell Gage, Cam Brate and Playoff Lenny all under contract for 2023. Additionally, the Bucs have most of their offensive line sealed up for 2023, save for Aaron Stinnie.
Makes you wonder if Breer's antennae have picked up something?