Tom Brady Rode Leonard Fournette About His Patriots Visit
June 7th, 2022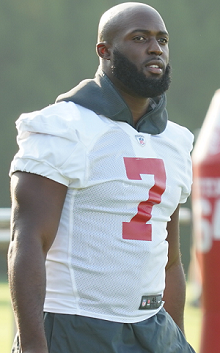 Before Leonard Fournette returned to the Bucs with a fat free agent contract in March, he packed a bag and visited the Belicheats in New England.
Joe was given quite a take on that visit during an off-the-record chat, and Playoff Lenny likely was a lot closer to signing there than he knows. So it's probably a good thing that Tom Brady contacted Playoff Lenny to voice his disapproval of the move.
Fournette spoke to Tampa Bay media today and relayed a story of then-recently-unretired Brady reaching out to him about the mid-March visit. [Brady] was like, "Man, what's your ass doing up there, man?"
Fournette said he told Brady he had things to figure out, but ultimately he knew he would want to come back to Tampa for 2022 and beyond.
Playoff Lenny didn't say it was all about the money, but logic says it was. Playoff Lenny did say he's very happy with his new multiyear deal in Tampa.