The "Slot Machine" Saints
June 17th, 2022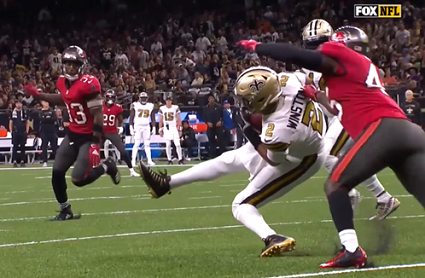 Despite the Bucs' challenging 2022 schedule, Tampa Bay appears to have clear sailing to repeat as NFC South champs.
The Falcons are below-average to bad. The Panthers have talent and a nasty defense, but they have major quarterback and coaching issues. It'll be a near miracle if Carolina finds nine wins.
And then there's the slimy Saints, a talented and balanced roster with a shaky quarterback coming off major knee surgery, and New Orleans lost its iconic head coach of the past 15 seasons.
Hall of Fame general manager Bill Polian says the Bucs' big rival is a true longshot to have a special season, so he explained during Late Hits on SiriusXM NFL Radio.
Polian likes new Saints head coach Dennis Allen, but Polian notes Allen's time as Raiders head man was not the best training ground. (One could say that about Todd Bowles in New York, too.) But Polian is more focused on the Saints' big questions on offense.
"Alvin Kamara will come back and be what he was before the injury [and Michael] Thomas will come back and be what he was before the injury, and Jameis will be the quarterback that we saw for six games [last year]? That to me is a little like playing a slot machine," Polian said. "Are all three going to hit in the same vein at the same time? I kind of doubt it."
Joe doubts it, too. Remember, the Saints will roll with a rookie left tackle and Cameron Jordan turns 33 in a few weeks.
Can the Saints make up four games on the Bucs? Last year Tampa Bay won 13 and New Orleans won 9. Joe's not feeling it.