Please, No!
June 1st, 2022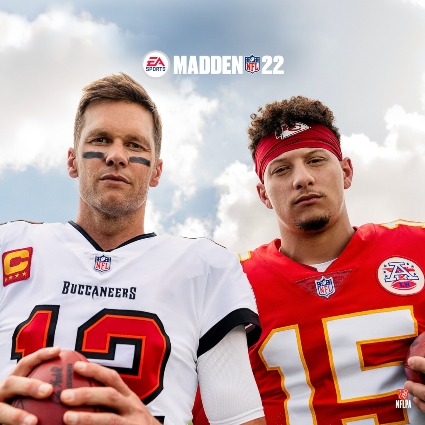 Joe isn't a gamer. So this Madden Curse thing doesn't resonate with Joe like it does with many readers.
But Joe understands this is very real. And one former NFL scout/NFL.com columnist believes the Madden Curse may befall the Bucs.
(Joe's not against video games. Back in the day, Joe even played a mean Space Invaders, the arcade format.)
Later today, the 2022 version of Madden is set to unveil its cover player. And legend has that whoever is picked will be beset by evil at later this fall.
Bucky Brooks over at NFL.com decided to pick his five leading candidates to be on the cover of Madden 23. And at No. 5 he has Tom Brady.
There's plenty of speculation that 2022 could be the seven-time Super Bowl champion's last season, given that he briefly retired this offseason and already has a $375 million announcing gig lined up for his post-playing career. With that being the case, the Madden cover could commemorate the experience like a Farewell Tour poster. Brady's unparalleled résumé as the NFL's ultimate winner nixes any debate about who is the G.O.A.T. in this league. Considering the 23rd-year veteran is also fresh off one of the best statistical seasons of his career — at age 44, no less — Brady should be in the conversation. The biggest thing holding back his candidacy: TB12 just shared the cover with Patrick Mahomes.
Yes Brady shared the cover with Pat Mahomes last year. And really, evil did not befall Brady at all. He led the NFL in passing. However, perhaps the football gods decided to do the hex on Brady's teammates like V-card forger, topless jumping jacks-exercising, quitting Antonio Brown, Chris Godwin and the injured Bucs corners?
If anything, Brady may have broken the curse last year. Nothing bad happened to him except for that damn Cooper Kupp.