Bucs Add 3,600 Gameday Seats
June 21st, 2022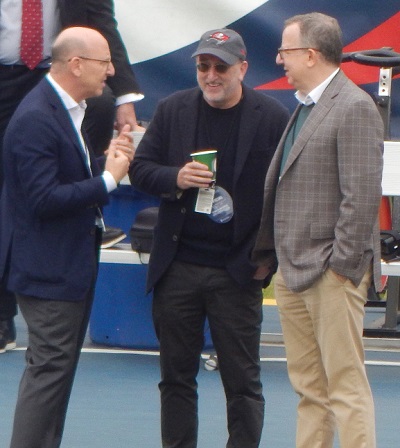 Way to go Team Glazer! You just expanded gameday capacity of The Licht House 3,600 seats, so that should mean you can find a way to let at least a few hundred cash-strapped fans who can't afford season passes into training camp.
Right?
Joe sure hopes so.
Yes, today the Bucs formally announced a new stadium section called The Krewe's Nest, located in the south end zone. This area will include 3,600 seats.
Season passes are on sale now and you can hit the team website for information. Joe wonders what will be removed to accommodate all those extra bodies? And Joe wonders why the Bucs didn't do it last year?
Regardless, this is fantastic news for fans seeking elusive Bucs tickets, and bad news for the ticket scalping/re-seller crowd. Supply just went up while overall demand is unclear.