"Nothing Hurts"
March 17th, 2022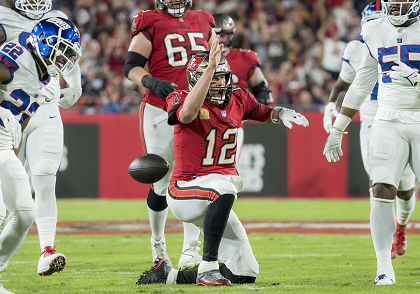 It's been a unique offseason for Tom Brady.
He shut the door on the game he loves and then reopened it six days later before yelling "surprise" over the weekend.
NBC super insider Peter King, a man who claimed Brady lacked confidence in the Bucs' front office and coaching staff and that was part of the reason he quit, said this week that he was talking to someone very close to Brady after The Goat unretired.
King said the Brady insider was noting that "nothing hurts" Brady this offseason, as it has for so many other years, including knee surgery following the Bucs' Super Bowl run. His body is sound
The implication from King, who was talking to The Dan Patrick Show, was that Brady feels so good it made it hard to walk away.
Joe doesn't quite know what to believe. The NFL "insiders" took a credibility hit on the Brady sage of 2022, Joe believes. However, Joe is smiling hearing how great Brady feels.