"That Culture We Had Pre-Tom-Brady"
February 3rd, 2022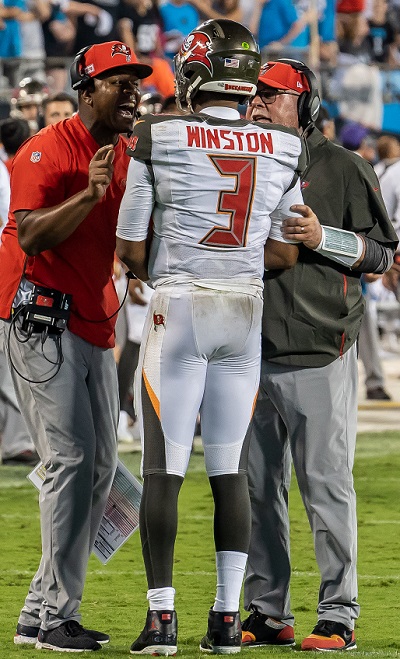 A former Bucs receiver has chilling words of caution for Tampa Bay fans.
If Bucco Bruce Arians and general manager Jason Licht opt to replace Tom Brady with Kyle Trask, a rookie or a never-been-there quarterback, then the shock to the locker room will take the team back to its Lost Decade mentality.
Retired Bucs receiver Michael Clayton, the blocking icon, hopped on WDAE Radio this week and said bad things will happen if the Bucs go with an inexperienced QB in 2022. Essentially, the Brady-spoiled roster will look at the new signal caller and lose faith.
"We're going to go back to that culture we had pre-Tom-Brady, you know, struggling to win games any given Sunday, not having the confidence that we can go out and win every game [without] a veteran quarterback," Clayton explained.
Joe's not fully on board with Clayton, but certainly the logic is there. The contrast from Brady to anyone will be a shock to the team's system, but it'll certainly be worse if it's not a quality veteran QB.
No matter who quarterbacks the team, Joe is sure the Bucs will have enough talent to win the NFC South by a game or two, and have playmakers that can do damage in the playoffs. So Joe is not against a starting quarterback with limited or no experience. Joe trusts Arians and Licht's QB decision.