Peter King: 50/50 Bucs Play In Germany In 2022
February 21st, 2022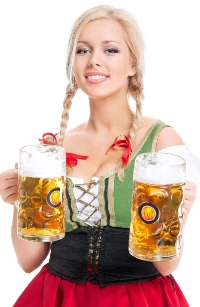 Save room for sauerbraten, schnitzel, strudel and plenty of good draft bier. The Bucs may make NFL history in Germany this fall.
Perhaps the most well-connected scribe in the NFL media industry, crossword-puzzle-puzzled, Elon-Musk-peeved, Barstool-Sports-triggered, almond-milk-sipping, hot-dog-eating-contest-protesting, mock-draft-scowling, L.L.-Bean-wearing, tennis fans' advocate, Second Amendment abolitionist, Mike-Florio-arguing, parrot-insensitive, chewing-with-his-mouth-open, soup-gulping, California-train-romancing, anti-football proliferation, outhouse-admiring, airline-napping, steerage-flying, Yogi Berra-worshiping, urinal-picture-taking, video-game-playing, Taylor-Swift-listening, pickpocket-thwarting, Bucs-uniform-frowning, Allie-LaForce-smitten, Big-Ten-Network-hating, pedestrian-bumping, olive oil-lapping, popcorn-munching, coffee-slurping, fried-chicken-eating, oatmeal-loving, circle-jerking, craft-beer-chugging, cricket-watching, scone-loathing, college football-naïve, baseball-box-score-reading, NPR-honk, filthy-hotel-staying, fight-instigating, barista-training, Budweiser-tolerant, baseball-scorecard-keeping, pasta-feasting, vomit-dodging scrooge, Kay-Adams-following, Coors-Light-souring, pineapple-upside-down-cake-eating social activist and NFL insider Peter King of NBC Sports fame reasons this morning in his "Football Morning in America" column that four NFL teams are expected to have a home game in Germany over the next four years.
The NFL will play a game in Germany each of the next four seasons.
And per King's math and a little educated guesswork, he believes there is a very good chance the Bucs will have a home game in Germany in 2022.
2. I think if you're an NFL fan and live in Germany, you're likely to see Patrick Mahomes play in your country in either 2023 or 2025. Roger Goodell announced that four games will be played in Germany in the next four seasons, two in Munich and two in Frankfurt. In December, four teams were awarded marketing rights to the German market by the NFL: Kansas City, New England, Carolina and Tampa Bay. Two AFC, two NFC. It's logical to think that the NFL will give each of those teams one game in Germany over the first four years of the marketing-rights deal. Because NFC teams have nine home games in 2022 and '24, look for Tampa Bay and Carolina to play the "home" games in those years, while Kansas City and New England, with nine home games in 2023 and 2025, could play a game in Germany in those years. The '22 game was set up perfectly, with Tom Brady slated to lead the Bucs into Germany. But his retirement means the NFL will likely have to find the best "host" of two teams with questionable QB situations, Bucs and Panthers, to kick off the Germany experiment this fall.

3. I think my guess would be the Bucs in Munich this fall, even without Brady. Tampa's a bigger sell for the NFL than the Panthers are right now: The Super Bowl LV champs, trying to get back to the big game with a new quarterback.
Joe thought it was a shoo-in the Bucs would host a game in Germany first because who better to market the NFL better than the league's best-known international superstar, Brady? When Brady retired (?), Joe thought that the Bucs playing in Germany this fall went out the door.
Now it seems, per King, the Bucs are back on the front burner to play in Germany.
Joe's going to have to break down and get a passport.
Prost!