Precision Career; Clumsy Farewell?
January 29th, 2022
BY IRA KAUFMAN
JoeBucsFan.com columnist Ira Kaufman is The Sage of Tampa Bay Sports. All his work is presented by Bill Currie Ford, home of the nationwide lifetime warranty on new AND used vehicles. Ira is well known for his long list of sources and contacts, his iconic podcast, and the way he mauls a buffet.
Tom Brady's exquisite sense of timing finally betrayed him.
Reports of Brady's imminent retirement broke all over Twitter on Saturday afternoon, apparently catching the Bucs by surprise. In a subsequent statement released by Brady's agent, Don Yee neither confirmed nor denied the reports.
In the news business, that's considered a tacit confirmation.
And while Brady didn't want to bow out amidst adulation and fanfare, he can't be happy with the way the reports leaked out the day before the conference championship games.
This matter wasn't handled well by Brady's handlers, but the botched details will soon be long forgotten. What will be remembered is a 22-year career that set new standards for quarterback play and leadership.
"Tom Brady transforms franchises," said Ronde Barber. "That's his legacy."
He departs at the top of his game, leaving a rather empty QB cupboard at One Buc Place. Blaine Gabbert or Kyle Trask won't generate much offseason enthusiasm with Buc Nation, which has been enthralled the past two seasons watching the GOAT graze amid the NFL mountain top.
Bruce Arians and Jason Licht should have been kept in the loop before Saturday's reports emerged. There's always a chance Brady decides to return for 2022, but that scenario appears rather unlikely at this point.
If the reports are untrue, why hasn't Brady directly refuted them?
We've heard from Brady's agent and Brady's father, but No. 12 hasn't weighed in. His silence tilts the scales heavily in favor of retirement. All signs suggest the Bucs must now prepare for LWB — Life Without Brady.
"There's one position you can't replace very easily and that's quarterback," Barber said. "You either have one or you don't."
Buc fans are lining up to lavish their appreciation for Brady – and that's proper. He single-handedly lifted this organization from obscurity to prime time, showing teammates the sacrifices and dedication required to win big.
Best of all, he led by example.
When Tom Brady puts in the extra work, what's a young, unproven Buccaneer supposed to do? Brady never asked more of a teammate than he was willing to give himself.
"Certain people have innate leadership qualities, whether it's a Michael Jordan or a Bill Russell," Barber said. "Tom Brady raised expectations in Tampa and because he puts so much into it, others feel their standards have to be raised."
Brady's football farewell may have been clumsy, but for 22 years he was the master of precision. We won't see his likes again and he leaves a cavernous void, both on the field and in the locker room.
For two glorious years, he made Buc football a must-see TV event.
He dedicated himself 100 percent to this franchise and Buc fans returned that commitment in kind. He was all-in and so were Tampa Bay supporters.
Whether he now turns his attention toward broadcasting, politics or philanthropy, Tom Brady will be successful in any future endeavor. Why? Because he'll put the work in.
As a community, we were fortunate to have him in our midst.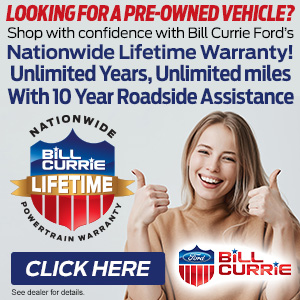 Ira Kaufman is not retiring.

— JoeBucsFan (@JoeBucsFan) January 29, 2022