"Everywhere He Goes"
January 20th, 2022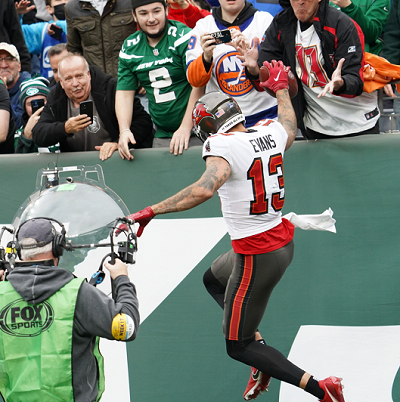 What a compliment it is to hear future a Hall of Fame wide receiver barking to the nation that the Rams need to wake up and take Mike Evans out of Sunday's game.
Yeah, Evans is that good and Rams legend Torry Holt knows it.
Joe listened to Holt on Rams House Radio on SiriusXM NFL Radio this week. He is not in favor of the Rams playing a lot of zone defense against Evans and moving stud cornerback Jalen Ramsey around the field.
No, Holt was sending a message to Rams defensive coordinator Raheem Morris that he must blanket the greatest receiver in Buccaneers history.
"If I'm Raheem, I'm thinking about having Jalen travel with Mike Evans everywhere he goes. Everywhere he goes," Holt said. "… This is Mike Evans now. You gotta press him and make it difficult for him."
Holt, from a Rams perspective, is concerned about the Bucs' precision short passing game and former Rams linebacker London Fletcher had the same concern. Neither is confident the Rams will pressure Brady enough to stop it.
The hope from the Rams alumni is that Los Angeles can copy the Saints' model of a balanced and consistent pass rush against the Bucs —  with enough pressing "dogs" for defensive backs to be effective.