Tom Brady: 21st Century Ruler Of NFL
December 8th, 2021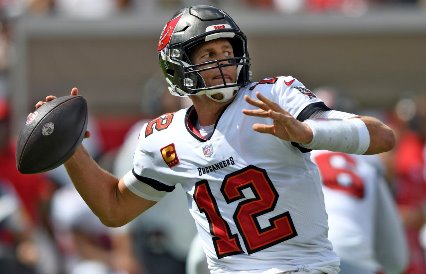 Cool chatter here from Joe's good friend Jason McIntyre of FOX Sports.
In his podcast "Straight Fire," McIntyre asked when have two men owned a league for 20 years like Bucs quarterback Tom Brady and Bill Belicheat?
As McIntyre points out, Brady leaves the Belicheats after winning six rings, comes to the Bucs and immediately the Bucs are on the top of the football world.
The next year, while the Bucs are still one of the league's best, Belicheat rebounds and has his team atop the AFC, with a rookie quarterback no less.
McIntyre has a good point. In most other sports, you have three, four, six, maybe eight players/coaches who absolutely dominate a sport during a 20-year period. Not in the NFL. It's been two virtually all of this century: Brady and Belicheat.
You can hear an excerpt from McIntyre's podcast below.
🎙️@jasonrmcintyre: "You've got a league where Brady & Belichick dominate the LEAGUE for close to two decades. They break up, one wins a Super Bowl, and the next year Belichick is in 1st place in the AFC."

🎧FULL PODCAST: https://t.co/9C30l5N8Ou pic.twitter.com/sUdMTFai3z

— FOX Sports Radio (@FoxSportsRadio) December 7, 2021