Impatient RoJo
December 24th, 2021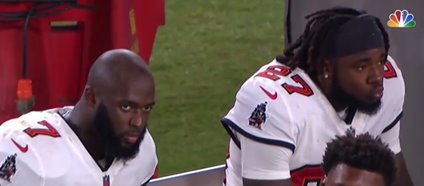 Operation RoJo is in full effect.
Joe can't wait.
No slight on Playoff Lenny/Lombardi Lenny/Bad Hammy Lenny, but Joe finds it exciting to see what Ronald Jones will do Sunday as the Bucs' bellcow running back. He was the go-to guy last year until a busted thumb and COVID launched Lenny into the lineup and the rest is glorious Buccaneers history.
RoJo, still just 24 years old, has been riding the bench all season. He's been a punishing runner in spot duty but also has avoided contact at times and flashed his shaky hands.
All that is meaningless now. RoJo in a dream scenario for himself, especially as a pending 2022 free agent.
He spoke this week about getting his top-dog job pulled out from him last year and the challenge of staying patient.
"It's tough, you know, being right there on the tip of [last being a 1,000-yard rusher and a starter in the playoffs], but I guess everything happens for a reason," RoJo said. "We end up winning the big one. So just trying to repeat that success again because with team success comes individual success. And I'll be trying to chase it again soon."
Soon is less than 48 hours away. RoJo has a ton of experience, knows the offense and has top-shelf blocking in front of him.
It's RoJo's time.