Gameday Tampa Bay
December 19th, 2021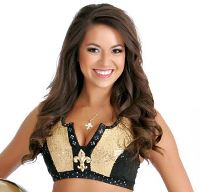 Game 14
Slimy Saints (6-7) at Bucs (10-3)
Kickoff: 8:20 p.m.
TV: NBC.
Streaming: Fans may stream the broadcast from Buccaneers.com or on a mobile device using one of the following: Buccaneers official app, Peacock app or Yahoo! Sports app. Geographic restrictions apply.
Radio: Buccaneers Radio Network WXTB-FM 97.9 in the Tampa-St. Petersburg region (Transmisiones de radio en español en WTMP-FM 96.1 y WMGG-AM 1470 en Tampa). Additional stations throughout Florida on the Buccaneers Radio Network can be found here. The game will also be broadcast on SiriusXM Channel 85 (Buccaneers Radio Network broadcast) and Channel 88 (Westwood One national feed).
Weather: The dynamite weather we are experiencing continues. Tailgaters — damn, you guys will have a helluva head start and Joe is jealous. Enjoy temperatures in the high 70s which will drop fairly quickly when the sun begins to set and by kickoff it should be 71 per AccuWeather.com. That temperature will remain steady.
Odds: Per BetMGM, as of noon Saturday, Bucs -11; over/under 45.5.
Zebras: Letting players play. That seems to be the theme of John Hussey's crew. Of the 17 referee crews in the NFL, per Rotowire.com, Hussey's gang has the fifth-least penalty flags thrown. The way slimy Saints corner Marshon Lattimore likes to get handsy with Mike Evans, Hussey's outfit is a break for the slimy Saints. No NFL crew has thrown fewer flags for defensive pass interference than the referee outfit working tonight's game. So the old trick of throwing up a long pass and hoping to draw an interference penalty might not work tonight. Additionally, Hussey and his posse do not like to throw flags for roughing the passer. Hussey's crew has the third-lowest number of roughing the passer called in the league.
Injuries: Saints — Out: Terron Armstead, OT (knee); Garrett Griffin, TE (hamstring), Ryan Ramczyk, OT (knee); Questionable: Kaden Elliss, LB (hamstring); Lil'Jordan Humphrey, WR (hamstring). Bucs — Out: Jamel Dean, CB (illness); Doubtful: Richard Sherman, DB (Achilles); Questionable — Leonard Fournette, RB (ankle); Jordan Whitehead, S (calf); Antoine Winfield, S, (foot).
Outlook:  This game spooks Joe. For one, the slimy Saints have a hex on the Bucs. Joe doesn't care if Sean Payton is at the game or at home. For some reason in the regular season, the slimy Saints have the Bucs' number. The Bucs have been leaky on defense of late, especially against the run giving up 6.2 yards per carry in the last four games (each a Bucs win). And here comes Alvin Kamara and Mark Ingram. For some reason, despite the Bucs having talent all over on defense, the Bucs lose a starting corner and the defense collapses. With Jamel Dean already declared out, that scares Joe. The way Joe looks at it, if the Bucs can force that glorified wing-T quarterback Taysom Hill into a couple of turnovers, the Bucs will be fine. Besides, Hill is sort of turnover-prone. Scary thought here: In three regular-season games against the slimy Saints as Bucs quarterback, Tom Brady has thrown seven picks. This is pretty much a "Custer's Last Stand" game for the slimy Saints. A loss and they are nearly toast for a wild card berth.
Trinkets: … QB Taysom Hill completed 15 of 21 attempts (71.4 percent) and rushed for 73 yards and 2 touchdowns last week. Is 1 of 4 quarterbacks with 2+ games (2) with 70+ rushing yards in 2021. Has 6 rushing touchdowns in 6 starts at quarterback. Looks for his fourth quarterback start in a row on the road and seventh quarterback start in a row overall with 2+ total touchdowns. … RB Alvin Kamara had 145 scrimmage yards (120 rushing, 25 receiving) and a rushing touchdown last week. Has 362 catches, most by a running back in his first 5 seasons all-time and has 67 career touchdowns, tied for fifth-most by a running back in his first 5 seasons all-time. Needs 15 scrimmage yards for fifth straight 1,000-yard season. Has 926 scrimmage yards (102.9 per game) and 10 touchdowns (7 rushing, 3 receiving) in 9 career games against Tampa Bay. Looks for his fifth in a row on the road and sixth in a row overall with a touchdown. Has 100+ scrimmage yards in 5 of his past 6 on "Monday Night Football." … RB Mark Ingram looks for his sixth in a row against Tampa Bay with 50+ scrimmage yards. … WR Marquez Callaway has 5 receiving touchdowns in his past 6 road games and had a career-high 6 touchdown catches in 2021. … WR Tre'Quan Smith looks for his third in a row against the Bucs with a touchdown catch. … CB Marshon Lattimore had 2 passes defensed last week. He has 9 passes defensed and an interception in 8 career games facing Tampa Bay. He has 16 passes defensed and is 1 of 3 with 10+ pass defensed in each of the past 5 seasons. … LB Demario Davis led the slimy Saints with 8 tackles and had a tackle for loss and a pass defensed last week. Is 1 of 2 (T.J. Watt) with 10+ tackles for loss in each of the past 5 seasons. … DE Cameron Jordan had a sack and a forced fumble in his last game against the Bucs. Has 8.5 sacks in his past 9 at Tampa Bay. … LB Kwon Alexander had his first-career 2 sack game last week. Alexander had a sack in last game against the team that drafted him. Alexander had 380 tackles, 7 sacks and 6 picks with Tampa Bay (2015-18). … QB Tom Brady passed for 363 yards and 2 touchdowns without a pick ane ran for a touchdown last week. Is the NFL all-time leader in passing yards (83,338), passing touchdowns (617) and completions (7,156). He has 13 seasons with 4,000+ pass yards, second-most all-time. Is 1 of 2 quarterbacks (Justin Herbert) with 7 300-yard games in 2021. Is 7-0 with 2,346 passing yards (335.1 per game) and 27 touchdowns (26 passing, 1 rushing) against 4 interceptions in his past 7 home starts. … RB Leonard Fournette had 132 scrimmage yards (113 rushing, 19 receiving) and his eighth rushing touchdown of the season last week. Is 1 of 2 NFC running backs (Dalvin Cook) with 8 games with 90+ scrimmage yards in 2021. Leads all running backs with 62 catches and ranks fourth in receiving yards (421). … WR Mike Evans had 6 catches for 91 yards and a receiving touchdown last week and ranks tied for second in the NFL with 11 touchdown catches. Evans looks for his sixth in a row at home with 5+ catches, 70+ receiving yards and a touchdown catch. Needs 115 receiving yards for his 8th-straight 1,000-yard season to begin his career (an NFL record). … WR Chris Godwin had 10 catches for 105 yards last week and looks for his third game in a row with 10+ receptions and 100+ receiving yards. He has a career-high 92 receptions in 2021. Had 8 catches for 140 yards and a touchdown catch in Week 8 meeting. … TE Rob Gronkowski ranks third all-time among tight ends in receiving touchdowns (92) and fifth in receiving yards (8,982). … ILB Lavonte David needs 14 tackles for his 9th-career 100-tackle season. David looks for his 20th game in a row against New Orleans with at least five tackles. … ILB Devin White had 10 tackles and 1.5 sacks last week. He looks for his fifth game in a row against New Orleans with 10+ tackles. … LB Shaquill Barrett had 1.5 sacks last week. He had a sack in the last home meeting against the slimy Saints.
Fun fact: The Bucs have scored at least 30 points in each of their past 7 regular-season games at home. With 30 points Sunday night, the Bucs would become the third team in NFL history to score 30 points in 8-or-more consecutive home games. The Broncos (2012-13) are the Rams (1999-2000) are the other two. The key here is "regular season." We know what the Bucs did to the Rams' offense in the 1999 NFC title game.
Tampa Bay clinches NFC South division title with:

Tampa Bay win or tie

Tampa Bay clinches playoff berth with:

Minnesota loss or tie + San Francisco loss OR
Minnesota loss or tie + Philadelphia-Washington tie OR
San Francisco loss + Philadelphia-Washington tie
.@rondebarber is breaking down our OT win 🎞️ pic.twitter.com/EvWOaN2pZQ

— Tampa Bay Buccaneers (@Buccaneers) December 16, 2021
#GoBucs QB Tom Brady is impeccable at finding the 1-on-1 vs. combo coverage. Awareness allows Brady to survey the advantage when his primary read is unavailable and make precision throws. @MattBowen41 illustrates this concept here. #NFL @GregCosell | @JennaLaineESPN | @__bbell pic.twitter.com/JqckOa3c43

— NFL Matchup on ESPN (@NFLMatchup) December 18, 2021
Living Bucs legend Derrick Brooks is back with Sage of Tampa Bay Sports Ira Kaufman to dive into Sunday night's Bucs-Saints matchup.
More fun from The Identity Tampa Bay & Joe.