Bucs Defense Is DangerZone For QBs
December 26th, 2021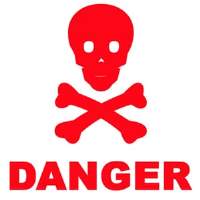 Just a few short years ago, Joe never would have dreamt of seeing this from the Bucs.
Watching the defense in the throes of the Lost Decade, it was a struggle for Joe not to punch a hole in the drywall. Not only did the Bucs not pressure the quarterback, the team acted as if that wasn't even important. The team never seemed to prioritize rushing the passer.
In a passing league, to just shrug your shoulders while quarterbacks could sit in the pocket and play "Madden," it was beyond frustrating and made Joe seriously question some life choices.
That changed drastically when the Bucs traded for Jason Pierre-Paul and then, current defensive coordinator Todd Bowles arrived and the Bucs loaded up with pass rushers.
Finally, someone got it!
The Bucs have gone from not breathing on a quarterback, to quarterbacks wetting their pants from fear of getting their ribs cracked. Along the way, the Bucs got a Super Bowl title. Imagine that?
Joe found pass rusher stats offered up by the Bucs' media relations department and Joe sat back and tried to wrap his head around how much things have changed in a handful of years. What a satisfying feeling it is.
The Bucs are second in the NFL since Bowles arrived in strip-sacks with 25. Only the Cardinals have more (29).
In the past three seasons, only two teams have more sacks than the Bucs (132). That would be the Steelers (151), a team that has always coveted a strong pass rush, and the Rams (139), who have one of the greatest defensive tackles that ever walked the earth.
Additionally, when it comes to quarterback hits, the stepsister of sacks, no team since Bowles began running the defense has more than the Bucs.
Joe isn't certain what got into someone/some people at One Buc Palace the past four years to put so much emphasis on the pass rush. But thank God someone saw the light.
It is no coincidence whatsoever that the Bucs went from a joke to a champion at the same time the team figured out rushing the passer was critical to winning.