Bruce Arians Confirms Bad Week Of Practice
December 6th, 2021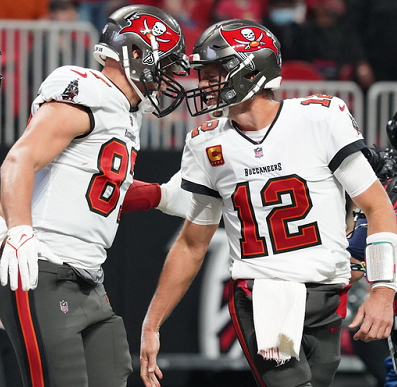 After the Bucs were pounded last month by the Washington Heinickes, Bucco Bruce Arians said he was flummoxed because his team had a such a great week of practice leading up to the game.
Their performance didn't match the stellar week of work, Arians said over and over.
Watching the Bucs-Falcons broadcast yesterday, Joe was struck by the announcers twice noting that Arians was quite unhappy with the Bucs' practices last week. Keep in mind the FOX team gets a private sitdown with Arians on Friday or Saturday in order to prepare for the broadcast.
Of course, the Bucs offense came out swinging and strong while the defense was very shaky early.
Today, Joe asked Arians about the bad week of practice and if the Bucs' played the way he thought they would.
The head coach didn't get specific with his reply, only saying "some guys had really poor weeks of practice last week and a couple of them had a poor game that way."
Arians went on to say his staff will work on getting that corrected, and that the Bucs quickly shored up their run defense after a rough start.
It just goes to show that teams are unpredictable. Practice is critical, but gameday is still everything, especially when you return an entire Super Bowl team and a hearty handful of reserves.