"Know Who The Hell You're Playing Against"
November 30th, 2021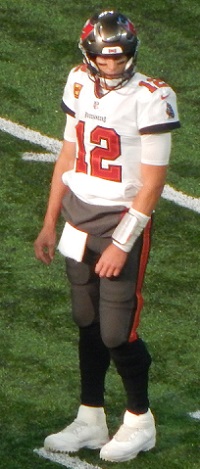 Rex Ryan, the former head coach of the Bills and Jets — and a noted feet filmmaker — was all fired up yesterday on ESPN television.
What a finger wag he gave to Colts head coach Frank Reich.
Ryan hates analytics but he'll drop a stat or two now and then. And the man who faced Tom Brady more than perhaps any other head coach basically said Reich cost his team a win because he let Carson Wentz throw the ball 44 times and got away from his team's strength of running the football.
Per Ryan, quoting ESPN data, teams have a record of 6-104 when they run the ball 20 or fewer times against a Tom Brady team.
"Know who the hell you're playing against!" Ryan bellowed.
Interestingly, Ryan said Brady absolutely was calling all the plays on the Bucs' game-winning drive and Ryan added that he had no doubt Brady would manage the clock perfectly in that situation and the Bucs would win. Of course, he added, Leonard Fournette threw a wrench in the plan by breaking off a 28-yard touchdown run with about 20 seconds remaining.
Joe can't claim to agree with Ryan, but that 6-104 record is no coincidence and is impossible to ignore.
The Colts had a lead and the game's top rusher and opted to bank more on their second-tier quarterback.