Bucs Are 11-0 When Leonard Fournette Gets 12 Or More Carries
November 20th, 2021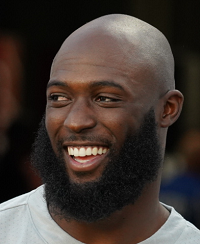 The football world is littered with all kinds of ridiculous stats.
Most are the result of numerical gymnastics designed to sell subscriptions, generate website clicks or feed the egos of data nerds who often forget the game is played by humans.
Perhaps the following is one of those ridiculous stats, but Joe doesn't think so. The Bucs are a stunning 11-0 when Leonard "Playoff Lenny" Fournette gets 12 or more carries in a game.
In those 11 games, Fournette has a whopping 174 rushes for 825 yards and 11 touchdowns. That's 4.74 yards per carry and a stunning one TD per game.
There are many reasons why a team wins. Handing off a dozen or more times to the same guy is no guaranteed formula for victory. But with the modern era Bucs, it's a distinct pattern of success — for the team and the player. The Bucs are 10-8 when Fournette does not hit that magic number of carries.
Perhaps this is why Sage JoeBucsFan.com columnist Ira Kaufman is so obsessed with the Bucs having a balanced offense every time they take the field.