"You Will Not Regret At Any Point Working Too Hard To Get This"
October 9th, 2021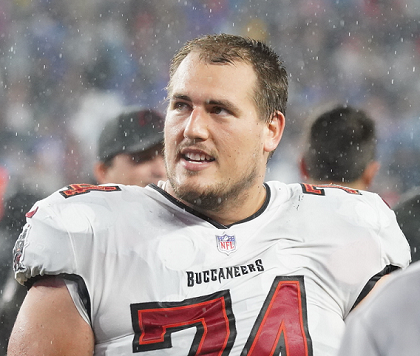 Who doesn't love a great Tom Brady leadership story before a game?
Joe can't think of anyone.
Starting guard Ali Marpet was chattering recently to an Ed Block Courage Award show and was asked to share a Tom Brady story.
Marpet thought for a moment, noted he had to think of something shareable, and reflected on Brady riding offensive linemen last season about details of a blitz pickup, and communication in that area of the game.
The implication from Marpet was that this was during a practice and Brady let everyone know they would thank him later.
'After winning the Super Bowl, you will not regret at any point working too hard to get this,' Marpet said, quoting Brady.
"That sort of mindest and that approach, I love. It's inspirational and he's the right guy to do it," Marpet said.
It all comes back to the Coach Brady way at One Buc Palace. Brady may be one of the guys, but he's really not at the end of the day. He's a leader and a perpetual coach.
Offensive line coach Joe Gilbert was on the Buccaneers Radio Network this week and noted of Brady pushing his unit. "I think he gets on them as much as anybody." That was noteworthy to Joe considering how vocal Gilbert and fellow O-line coach Harold Goodwin often are.