Triumphant Return
October 24th, 2021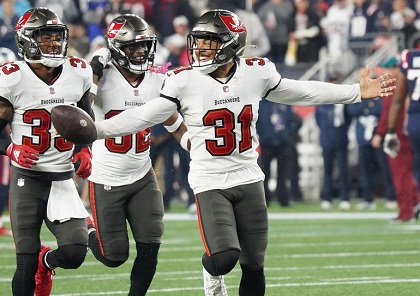 Joe loved when defensive coordinator Todd Bowles blitzed then-rookie safety Antoine Winfield, Jr. early last season.
It was effective and Winfield reminded Joe of Rondé Barber coming after the quarterback.
The Bucs have not blitzed Winfield too much over the past year, at least not enough for Joe's taste. But today against the Bears, on Chicago's second play from scrimmage, Bowles sent Winfield from the right side. The result was a blindsided Bears rookie QB Justin Fields. Winfield recorded the strip/sack and Chicago recovered for a six-yard loss.
The play set the tone for the Bucs defense, Joe believes, and it certainly got in young Fields' head.
Joe also was glad to see the Bucs have confidence in Winfield to explode into the backfield after missing the last two games with a concussion.
Tampa Bay needs the playmaker version of Winfield, and it's damn good to have him back.