Run Defense Hits A New Level
October 3rd, 2021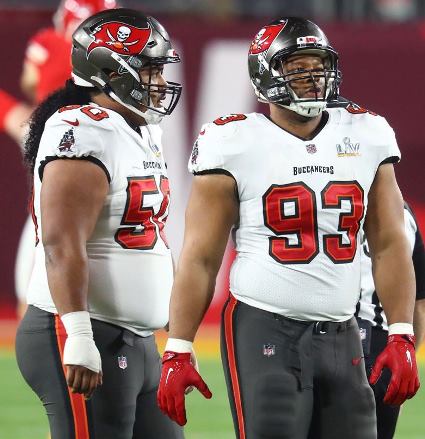 So the Patriots rushed the ball eight times tonight for a grand total of -1 yard.
That's also known as perfection in run defense against an offensive line with some talent.
But Joe and other Bucs fans almost have grown used to this and have stopped considering how the Bucs week after week after week make offenses one-dimensional.
It's been an amazing display of run-defnse dominance since the start of the 2019 season, but Joe's never seen anything quite like tonight. Again, 8 Patriots runs for -1 yard.
Of course, the Bucs' pass defense is messy and leaky, and Richard Sherman needs oxygen and a nap. But Joe suspects that will tighten up over time.
At this point Todd Bowles should be able to make better adjustments and nearly assume the run isn't coming.
Next up, the Dolphins' putrid running game.