Miami's Broken Secondary
October 8th, 2021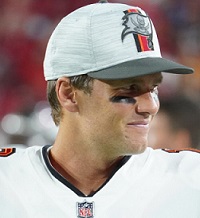 The Bucs' depleted and battered defensive backfield has company this week.
The mighty (once mighty?) Bucs offense will face a Dolphins' secondary on Sunday with starting cornerbacks struggling to practice 2020 All-Pro Xavien Howard and Byron Jones.
Howard had a shoulder injury but practice fully on Wednesday. Yesterday, he was limited with a groin injury, presumably a fresh one. Jones has quad and Achilles issues. He was limited in practice yesterday.
The Bucs, of course, counter with a flurry of receiving weapons and great protection for Tom Brady. The Dolphins have a nothing-special pass rush (7 sacks) as part of their 25th-ranked defense.
Let the slaughter begin!