"Content To Punt The Ball"
October 31st, 2021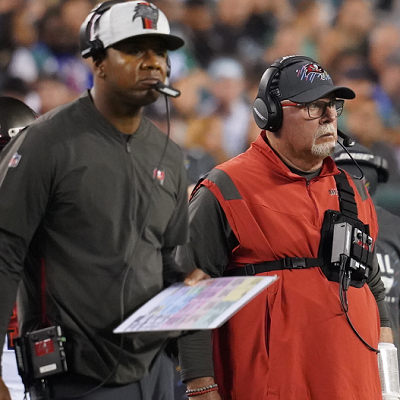 The quote above comes from Hall of Fame QB Troy Aikman as he watched the Bucs throw well behind the sticks on 2nd-and-13 and 3rd-and-14 early in the fourth quarter today.
Joe's typing this up because it marked one of three times Joe fired a Big Storm beer can at the television.
Trailing 23-21 at their 31 yard line, Tampa Bay went for the wide receiver screen to Jaelon Darden, a very difficult play to execute if you're not Chris Godwin against a quick defense on turf. Joe hated the call. So what was next on 3rd-and-14? A one-yard throw to Godwin in hopes he could break a run.
With all those weapons, with that no-risk-it-no-biscuit mentality, the Bucs made Brady look like Mike Glennon for two plays.
Aikman said the Bucs looked "content to punt the ball" — to one of the best special teams units in the game.
This absolutely is not what cost the Bucs the game. It's just a little thing sticking in Joe's craw when you've got a legend at quarterback who — at the time  — was getting time to throw.