Buccaneers 38, Bears 3
October 24th, 2021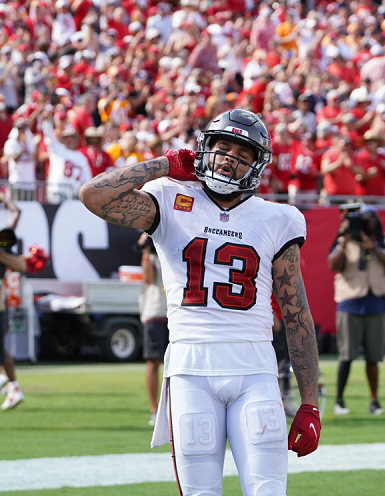 Our beloved Buccaneers are now 6-1 for first time in franchise history.
And the mighty beasts of the NFL have won 14 of their last 15 games.
It's damn impressive. What was seen today is what can happen when the Bucs put out an all-phases effort.
The Bucs hammered out 35 first-half points behind their savagely balanced offense. Take a bow, Mike Evans, three first-half touchdown catches is some kind of special.
The combination of Leonard Fournette, Ronald Jones and Jaelon Darden grinded out 182 yards on 32 carries and a touchdown. Joe got the feeling the Bucs could handed off even more with the same level of success.
Yeah, Tampa Bay gave up the booty to the Bears' running game, but the pass rush more than made up for it with four sacks (including three strip sacks) in the first half. Todd Bowles was in Bears QB Justin Fields' head early and often.
Finally, the Bucs did what they needed to do to an inferior opponent, stomped them out early and didn't let up.
Kudos to rookie Jaelon Darden for his breakout game as a returner. At the time, his first-quarter punt return (43 yards) was the longest this season in the NFL.
Joe can't say enough about the Bucs' offensive line. Wow!