America Likes To Watch Tom Brady
October 16th, 2021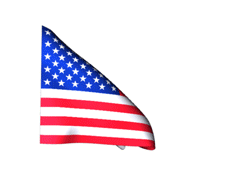 Stars and TV markets matter.
On paper, for football diehards, the Bucs-Eagles game on Thursday night was, "Hey, it beats changing diapers and fixing the kitchen faucet that I'm constantly nagged about repairing. It's football. Where's my beer?"
Last year's Week 6 "Thursday Night Football" game between the then-Super Bowl champion Chiefs and the up-and-coming Bills with wunderkind quarterback Josh Allen was so much more appealing for your average football fan/purist.
But the Bucs-Eagles game demonstrates what star power and TV markets can do. The TV ratings on Thursday blew away last year's Chiefs-Bills game.
Why? Well, you had international superstar quarterback Tom Brady playing for the Bucs against a team from a football-crazy town that is fourth-largest in the country.
And it doesn't hurt that football fans in another large TV market, Boston, are closet Bucs fans because of Brady.
The NFL announced yesterday that the Bucs-Eagles game was the second-most-watched NFL regular season game on digital platforms via the streaming audience of Amazon, Yahoo! Sports, NFL.com, Twitch and the Bucs and Eagles' apps.
[The game] was seen by an average audience of 14.5 million across all platforms, including FOX, NFL Network, FOX Deportes, NFL digital, FOX Sports digital, Amazon Prime Video, Twitch and Yahoo Sports mobile properties.

The 14.5 million viewers for Buccaneers-Eagles across all platforms is up +14% versus last year's Week 6 Thursday Night Football matchup between the Kansas City Chiefs and Buffalo Bills (12.7 million).

Digital streaming across Amazon Prime Video, Twitch, NFL digital, Buccaneers and Eagles mobile properties, FOX Sports digital and Yahoo Sports mobile properties produced an average minute audience of 1.5 million – up +59% versus last year's Week 6 Thursday Night Football matchup (954k).
So yes, America loves football. And those numbers show the power of international superstars and TV markets and how they generate large viewing audiences. Yes, size matters.
And while the Chiefs-Bills game, on paper, was a much better game for the football purist, more people are turned on, or at least tuned in, when big cities and more household-name athletes are involved.