Seems Ronald Jones Is In Bruce Arians' Doghouse
September 26th, 2021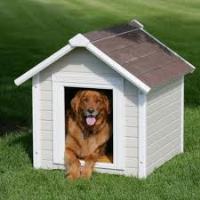 Playoff Lenny will be your Bucs starting running back today. But that's not the story.
Ian Rapoport of NFL Network had a report this morning announcing that Playoff Lenny will take the field first when the Bucs' offense first takes the field. The real story has nothing to do with Playoff Lenny.
It seems, per Rapoport, RoJo has been benched. Rapoport cited RoJo's bonehead plays last week that have Bucs coaches frustrated if not just peeved.
Notice Rapoport said RoJo has had a "frustrating couple of weeks." So it wasn't just the mortal sin of walking out of bounds before gaining a first down that did him in; this has been building up for a while.
We all know RoJo's whiff of a block damn near got Tom Brady maimed last week.
Remember how Bucs Super Bowl-winning coach Bucco Bruce Arians said he benched RoJo in the season-opener against Dallas because he got so depressed after a fumble. That didn't fully pass muster for Joe at the time. Could there be an underlying issue or issues here that Arians can no longer ignore?
Rapoport also began his report saying "for this week." The message is clear to Joe: RoJo, shape up and get your head in the game and you will start again.
You can see Rapoport's report in the NFL Network below.
From @NFLGameDay: The #Bucs are expected to start RB Leonard Fournette today — a change — while the #Packers will try to protect Aaron Rodgers vs. the #49ers with a third-string left tackle. pic.twitter.com/cV2TmCgkDS

— Ian Rapoport (@RapSheet) September 26, 2021