Return Path To Glory Shaped By Physical Strength, Jameis
September 8th, 2021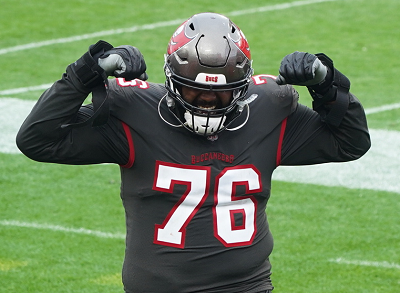 A man part of six Super Bowl teams has weighed in on what it will take for the Bucs to cruise back to February's biggest of big games.
Hall of Fame general manager Bill Polian was talking all things Bucs yesterday and fired off some takes only a guy of his stature might have.
First, Polian lecutred that the media defining a "Super Bowl hangover" as a team not being pyschologically ready to defend its title is pure fiction. It's "never the case," per Polian, that champion club is always prepared mentally,
But Polian said that hangover, if it happens, is physical. He said a Super Bowl team typically will play a schedule with 10 "high leverage" games defined as prime time contests or ones with huge meaning in the standings.
Those take a lasting toll, Polian said. "You never know when you're going to hit that physical wall the following year."
Bucco Bruce Arians knows all that, Polian said, and the retired GM says he's confident Arians gave players the proper rest this summer. And that brings Polian to the NFC South.
You want to repeat and not be battered physically after a Super Bowl grind? Look at your division, says Polian. He sees smooth sailing for the Bucs during their six NFC South games.
"The division looks pretty favorable unless Jameis Winston does a 180 and becomes Drew Brees and takes care of the football. New Orleans won't be as strong," Polian said, before he threw cold water on the Falcons and Panthers.
"So the division path looks easier than it otherwise might have been, than it certainly was last year," he said.
A soft NFC South sets up as something very familiar to Tom Brady and his success in New England, per Polian. Years of a weak AFC East let Brady and the Patriots avoid getting overloaded with high leverage games.
By contrast, Polian things the strong NFC West could "cannibalize" itself this season.