Discipline Index
September 16th, 2021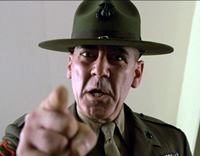 There is a big ray of sunshine surrounding that smelly thing we saw (and enjoyed) last week.
We all enjoyed how the Bucs came from behind to beat the Cowboys last week. It was a fun game made even better by a late-game, game-winning drive bypark-violating, home-invading, NFLPA-ignoring, down-forgetting, handshake-stiffing, jet-ski-losing, biscuit-baking, tequila-shooting, smartphone-phobic, waffle-grilling, trophy-throwing, roller-coaster-scared, numbers-rules-peeved, helmet-tossing, football-punting Bucs-Super Bowl-winning quarterback Tom Brady.
Drama! Intrigue! Entertainment! Fun!
There was, however, an element that was not fun. The Bucs were sloppy. Really, really sloppy.
How so? Brian Friedland of The 33rd Team has something called the "Discipline Index." It documents the smartest and not so efficient teams each week and throughout the season.
The Bucs, winners of their first game and defenders of the Vince Lombardi Trophy, ended up dead last in this ranking.
The team that displayed the most discipline last week? The Bengals — the Bengals!
However, Joe believes there is good news here that should give reasons for Bucs fans to relax and enjoy the expected beat down of the Dixie Chicks on Sunday.
The first is the Bucs can only get better from here with discipline.
The second is, the Bucs won!