It's RoJo
August 28th, 2021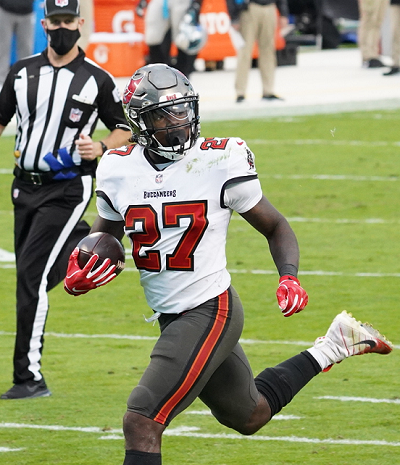 Tonight in Houston was supposed to be a dress rehearsal for the regular season with Bucs starters playing a half.
Leonard "Playoff Lenny" Fournette didn't get one carry.
It's preseason and it doesn't really matter, but running back was a position where the Bucs allegedly had a competition brewing.
Ronald Jones got the start and looked strong. RoJo rumbled for 27 yards on just four carries, including a touchdown run that featured Vernon Hargreaves playing terrible defense. Tom Brady himself sprinted to be the first to congratulate RoJo after he bounced outside for the 13-yard TD.
So does this mean RoJo won the job, or for some reason the Bucs didn't want to risk getting Fournette injured. Fournette did play and caught a pass?
Yeah, the beasts of the Bucs backfield will share carries regardless, but it looks like RoJo will get the call out of the gate against Dallas in 12 short days.