Bruce Arians Has "Bark And Bite Left"
August 26th, 2021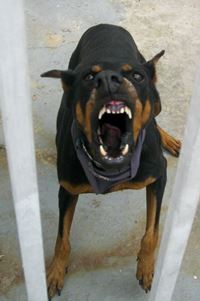 What a difference in profiles from two different folks.
Recently, the Bucs' video production crew did a really cool feature on Bucs Super Bowl-winning coach Bucco Bruce Arians mic'ed up at practice.
The video sure made Arians look the part of a caring, calm, easy-going grandfatherly type puttering around the practice fields in his Bucs-red golf cart chatting with referees and Bucs employees and sometimes players. It was as if he was making the rounds at his neighborhood coffee shop or the corner bar.
(Remember, only Bucs in-house media is allowed to interview players in the locker room after games this season.)
Then there was something a bit closer to reality.
This week when Pat Kirwan and Jim Miller, co-hosts of "Movin' the Chains" heard exclusively on SiriusXM NFL Radio, did their training camp tour show with the Bucs, AC/DC-loving general manager Jason Licht dropped by for an interview.
Licht painted a different image of Arians at practice than the profile Buccaneers.com.
"I think it has been very, very intense," Licht said of training camp. "Bruce has had a very rigid camp. He definitely has a lot of bark and bite left in him.

"He's not letting anybody sit on their hands. We are very motivated to try to prove that we are worthy of being a contender again."
Now Joe hasn't seen Arians running a Marine boot camp, though at times Arians has said he sure wanted to but was scared he would be thrown in jail.
At times Joe heard Arians holler at a player, and not in the manner you would greet someone leaving church on Sunday morning.
Unlike Licht, Joe is not on the sidelines each day standing within easy earshot of Arians.
Though when Mount Arians blows, you can probably hear him at Steinbrenner Field.
Joe enjoys the ornery Arians a tad more than Pappa Arians, portrayed in the Buccaneers.com video.
But both are cool.