Small-Time Criminal Charges For Jaydon Mickens
July 18th, 2021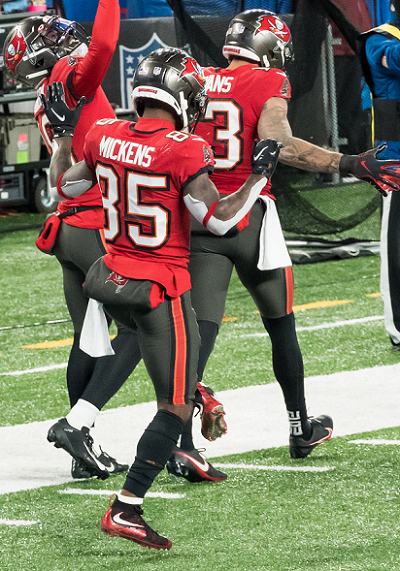 Joe's got a not-so-bold prediction.
Receiver/returner Jaydon Mickens' alleged crime of driving a vehicle with dark windows and a loaded gun inside, will end with him making a small donation to the state of California and nothing more.
It seems, per TMZ Sports, Mickens now has a couple of misdemeanor charges California for those alleged bad acts on March 5. It's not a new story, but TMZ wrote yesterday that state prosecutors are moving forward.
Mickens has not been disciplined by the Bucs and remains on the roster fighting for a job.
Considering how the Bucs embraced Antonio Brown, Mickens' relatively minor legal hassle might help him secure a roster spot this season, though rookie speedster receiver Jaelon Darden will get every shot to win Mickens' job.