"He Made An Appearance In The NFC Championship Game"
July 30th, 2021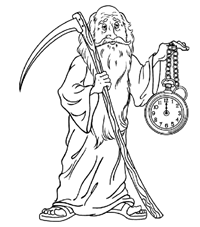 A good buddy of offensive coordinator Byron Leftwich and a former Bucco Bruce Arians player says the Bucs have the greatest receiving corps the NFL has seen in the past 10 years, and he thinks Tampa Bay is a stone cold lock for the NFC South crown.
But he did toss out a scary negative.
Why "scary?" Because it represents the biggest threat to the Bucs' 2021 success.
Retired Steelers and Rams guard Max Starks, the Florida Gators great and two-time Super Bowl champ, was hosting on SiriusXM Radio last night and was glowing about all things Bucs.
Predictably, Starks was asked about Father Time catching up to Tom Brady. And Starks had a very quick reply. "He made an appearance in the NFC Championship game," referring to Brady looking older and throwing three interceptions.
Still-giddy Bucs fans, Joe included, tend to forget about Brady's struggles in that game, bailed out by Green Bay's sloppy late defensive penalties and highly questionable coaching decisions.
Joe found Starks' comments intriguing only because Starks has spoken publicly about his tight friendship with Leftwich. Was Starks parroting what he was hearing?
As former Bucs guard Ian Beckles said on WDAE radio recently, Brady may be the first QB in ages to win get to a Super Bowl after throwing three picks in a conference championship. Joe has no idea whether that is accurate, but it sure is comforting.
The Bucs surviving three picks in Green Bay lets the world know how good the team is around Brady, which also was emphasized by Starks when he said the Bucs are set for the next two seasons even if they lose some players outside the QB position.