Charles Barkley Is Adamant That Tom Brady Is The Greatest Athlete Of All-Time
July 10th, 2021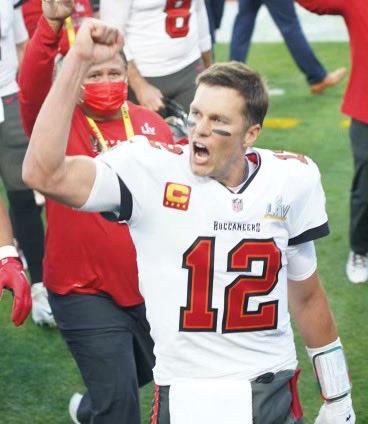 Charles Barkley fans know that the former Round Mound of Rebound never has a soft opinion but also masterfully manages to avoid hot takes.
Hanging out on the Brother From Another podcast this week, the subject of choosing the ultimate GOAT came up, and Barkley said there is no debate.
"Do you really believe that Tom Brady is the best athlete of all-time?" Barkley was asked.
Barkley did not flinch.
"Oh, yes I do and I don't think it's even close, to be honest with you," Barkley replied. "That man played in 10 Super Bowls and he's won 7. Think about that.

"The one thing I think you have to factor in, when you play football, every [playoff] game is a Game 7. In the NBA, if you've got Michael Jordan or, Kareem [Abdul-Jabbar] or LeBron, you've got the best player; it's a lot easier to win those four games in a seven-game series.

"When you in the NFL playoffs, every playoff game is a Game 7. I don't even know what's more ridiculous. The fact that he's won seven Super Bowls or that he played or he played in 10. I'm like, are you kidding me? Ten!

"Like I say, he's won seven but he's played in 10.  … When you play every game that's a Game 7, that's pressure. I mean, in the NBA, you can lose three games and still win the series and then you can still say, 'I won the championship.' Every time you lose a NFL playoff game, the season is over. And for this man to play in 10 Super Bowls and win seven, hey, you gotta give that man his due."
To make matters more fun, Barkley insisted that the Bucs should be better this season. And he said that Brady should have retired after knocking off Drew Brees, Aaron Rodgers and Patrick Mahomes in the playoffs. But the fact that Brady didn't retire even further adds to his mystique as the greatest ever to play any game.
Keep in mind that Barkley is a 25-year friend of Bill Belicheat, which is a fun story that many NBA fans know well.