Brady-Build Urgency Stands Out
July 19th, 2021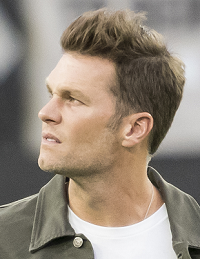 Yes, fans have all heard about how the Bucs catered to Tom Brady in various ways upon his arrival in Tampa.
But it's rare to hear about the how unique the Bucs' urgency was.
Longtime NFL writer Albert Breer hit that angle in his Monday Morning Quarterback column at SI.com.
Sure, the Bucs were eager to work with Brady, but the fact it was all-in from Day 1 during a pandemic season — no year to feel it out before a Season 2 plunge — has other QBs around the league understandably losing it, per Breer.
Brady had a team commit to building not only for him, but on his timeline, with a lot less concern for the longer-range future than we were used to seeing in the NFL. And the key is it worked. So for the first time, we saw an NFL team built LeBron James–style getting the star around which it was founded to the Lombardi Trophy podium. And while Brady did it by playing out his contract, and Rodgers and Wilson had multiple years left on theirs, it's not too hard to connect the dots here and understand why the other guys wouldn't just say, "I want some of that," but also be more than a little antsy about getting it.
Joe always feels warm inside when thinking of Aaron Rodgers and Russell Wilson being bitter about all the toys Brady has to play with, and his perceived power inside the walls of One Buc Palace.
What really intrigues Joe is the long-lasting effect on Team Glazer. Hey, if the Bucs have another great year and Brady retires, does any sober person think Team Glazer and Jason Licht will want to roll with a young QB?
Man, Joe is confident the Bucs bigshots will look to strike lightning again with another veteran quarterback, perhaps even Rodgers or Wilson.