Michael Irvin: Cowboys Will Lose To Bucs On Opening Night
June 25th, 2021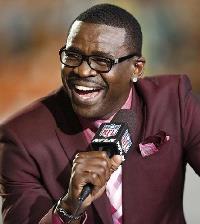 Even one of history's greatest Cowboys, a man who believes Dak Prescott simultaneously could be a Comeback Player of the Year and MVP candidate this year, knows what he's looking at with our beloved Tampa Bay Buccaneers.
Dallas homer and Hall of Fame receiver Michael Irvin joined The Rich Eisen Show yesterday and was pressed to pick the winner of the 2021 NFL season-opener, Cowboys at Buccaneers.
Irvin agonized and was not eager to participate. "Oh, the size of this game," he moaned. "If you win a Super Bowl at home and turn around and lose an opener at home facing America's Team, ohhh."
Irvin, who said he spent significant time with Prescott this offseason, believes will come out firing on his healed ankle and slice up the Bucs. "But [Tampa Bay] come out of this win with an "L" even though Dak will play great."
Joe loved hearing the raw pain in Irvin's voice. For the record, Irvin predicts the Cowboys will win eight consecutive games after losing to the Bucs, then fall to the Chiefs before finishing the season 13-4.