"Maybe Todd Bowles Wasn't Kidding"
June 5th, 2021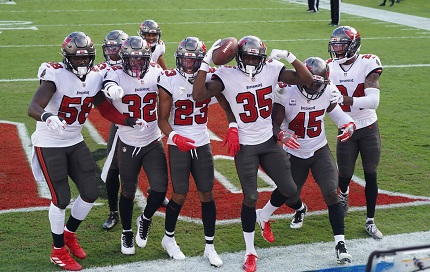 The Sage of Tampa Bay Sports is Ira Kaufman. He is Tampa's only Pro Football Hall of Fame selector, a member of the prestigious Hall seniors committee, and Ira's full-time journey around the NFL landscape began as a New York Giants beat writer in 1979. Joe hired Ira just about five years ago to fire up columns and podcasts here ever week. All of Ira's work is presented by another Tampa Bay treasure, Bill Currie Ford, family owned on Dale Mabry Highway for the past 61 years. Ira's good friend, Bill Currie Ford GM Sean Sullivan, has been giving personal service to JoeBucsFan readers for years. Just ask! He loves Bucs fans and the Ira Kaufman discount.
BY IRA KAUFMAN
Tampa Bay's sprint to the finish was so impressive that it's easy to forget the Buc pass defense has plenty of room for improvement.
You can't run on the Bucs — that's a given. Some of the best backs in the league have given it a go against this rush defense and Dalvin Cook is one of the few to emerge with decent production. But in this pass-happy league, opposing quarterbacks often had reason to smile.
Maybe Todd Bowles wasn't kidding when he suggested his defense was just "scratching the surface," because when it comes to pass defense, there is considerable room for growth.
While it's true Buc opponents abandoned the ground game early and often, it's also true only Seattle allowed more completions. It's also true that Tampa Bay allowed 29 TD passes during the regular season, along with a 67 percent completion rate.
Those are the metrics that keep Bowles up at night, along with the realization that a strong pass rush kept those numbers from being even more disheartening.
The Bucs were tied for fourth with 48 sacks, third with 73 hurries, third with 68 QB knockdowns and second with 189 QB pressures. Yet with all that heat, opposing quarterbacks still managed to compile a 94.3 passer rating, which ranked in the middle of the pack.
The pass rushers, led by Shaq Barrett, Jason Pierre-Paul and Devin White, did some outstanding work while the Bucs went 11-5. But there were times, especially if quarterbacks had too much time, when Tampa Bay's young secondary appeared overwhelmed.
The first quarter of the regular-season loss to the Chiefs was a defensive disaster as Patrick Mahomes and Tyreek Hill played pitch-and-catch. And let's not forget the opening half of the Week 15 game at Atlanta, where Matt Ryan exploited a pass rush that was still sleeping in Buckhead.
The Falcons led 17-0 at the half as Ryan completed 23-of-31 passes for 235 yards without being dropped — or pressured. The Bucs rallied for a 31-27 triumph as Devin White posted three second-half sacks, but Calvin Ridley feasted with 10 catches for 163 yards, despite the absence of annual Buc nemesis Julio Jones.
Carlton Davis, Sean Murphy-Bunting, Jamel Dean, Antoine Winfield Jr. and Jordan Whitehead took turns looking rather ordinary when quarterbacks had time to sift through their progressions.
To be fair, you could say the same thing about virtually every defensive backfield in the NFL … their success is predicated on pressure up front.
Any skeptics out there?
For example, the four stingiest pass defenses in terms of opposing passer rating were Pittsburgh, the Rams, Washington and New Orleans.
Front-loaded
Next, let's look at the sack rankings: the Steelers were first, the Rams finished No. 2, Washington was sixth and the Saints were No. 8.
Tampa Bay's overall defense was stout during the closing 8-game winning streak, but there were a few blips. The first half in Atlanta was awful and Bowles wasn't thrilled with his defense at Washington in the opening playoff matchup.
Pass rushers are more valuable than defensive backs. That was true 50 years ago and it's even more true today.  Being forced to cover Hill and Travis Kelce for 2.1 seconds rather than 3.4 seconds makes a huge difference. Any quarterback other than Mahomes would have been sacked seven times in the Super Bowl instead of three.
If Vita Vea stays healthy, Tampa Bay's pass rush figures to be even more effective this fall.
That's great news for young corners and safeties who are still developing. But when opposing quarterbacks don't feel the heat, they have a knack of putting the Buc secondary in a deep freeze.
Ballhawks, they are not. Effective, they can be.
"I know one thing," White said. "We might be young, but we can get after it when we've got our minds set to it."
In other words, no pressure.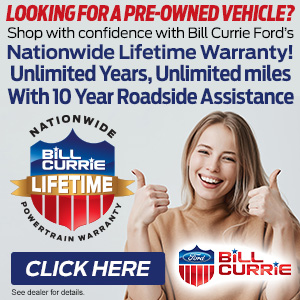 We are completely overwhelmed with the support we received last month to ensure that every child has the chance to celebrate their birthday ❤️🥳Great job Tampa Bay and thank you for helping #CurrieItForward #teamworkmakesthedreamwork pic.twitter.com/edqCQeW5m6

— Bill Currie Ford (@BillCurrieTampa) June 3, 2021
Congratulations @CoachLoLoc ! We can't wait to see you pose with the Lombardi trophy again this year in your new #BroncoSport! pic.twitter.com/fJnf53VzfY

— Bill Currie Ford (@BillCurrieTampa) June 4, 2021