Jaelon Darden Out With Hamstring Injury; O.J. Howard And Antonio Brown Are Close
June 8th, 2021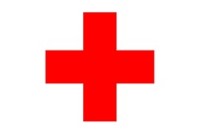 Bucs fans might remember back to 2019, when Bucco Bruce Arians spoke openly about Scotty Miller and other rookies learning/needing to practice through injuries.
That memory rang in Joe's head today as Bucco Bruce Arians said rookie receiver Jaelon Darden's absence from Day 1 of minicamp practice was because of a very mildly tweaked hamstring.
Arians said Darden has no hamstring-injury history, but the Bucs will be careful and perhaps Darden will see the field on the final day of mandatory minicamp on Thursday.
Hamstring issues often lead to more hamstring issues, so it's certainly something to keep an eye on.
On this loaded football team, an early-season physical setback is a big hill to overcome. Ke'Shawn Vaughn and Tyler Johnson learned that first-hand last year.
On the injury front overall, Ndamukong Suh has a nothing-serious wrist issue. O.J. Howard isn't ready yet but Bucco Bruce Arians says his Achilles is "close." And Arians said Antonio Brown's recovering knee is "two weeks away."