"It's More Fun To Play When You Got All Your Fingers"
June 9th, 2021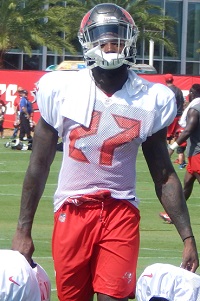 With so few games compared to other sports, football may be the most overanalyzed team sport in the world.
And that reality often includes injuries getting brushed aside in favor of high-energy conversation and critique.
For example, Joe rarely hears chatter about Chris Godwin's concussion issue last season and the fact he played through a broken finger very early in the season that required surgery. It was clear Godwin was working around his healing finger for months.
Ronald Jones always has had highly questionable hands catching the football, but he certainly looked competent and and pretty good at times. But the plug got pulled on RoJo's versatility last season when he broke his pinky and needed surgery in December.
RoJo returned but it's easy to forget that he could only run the ball down the stretch. Today, Bucco Bruce Arians reminded fans (via media) that now RoJo is back at full strength — and catching the ball.
"I mean the backs are all catching the ball well," Arians said of what he's seen through two days of mandatory minicamp. "RoJo had some really good ones; it's more fun to play with when you got all your fingers in trying to catch a ball.

"They've taken that challenge and worked really hard in the offseason."
Joe is glad to hear the strong pass-catching reviews for Bucs running backs.
Of course, running without pads or tackling allowed would make even a guy like Dare Ogunbowale look like an All-Pro. So there is no worthy spring scrutiny there.