Celebrating Bruce Arians' On-Field Dream
June 29th, 2021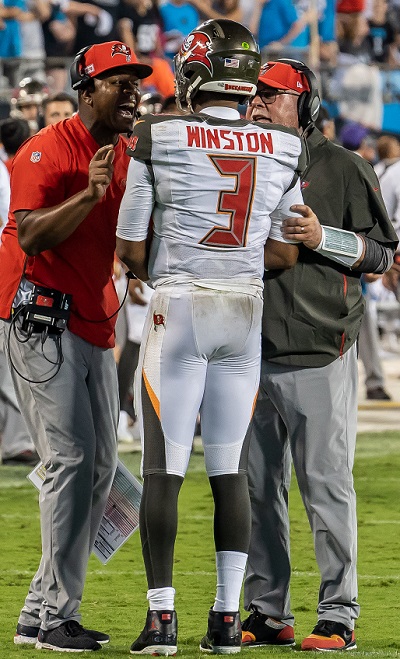 Joe just wants to take a moment to embrace and appreciate how Bucco Bruce Arians got his one big preseason-2020 wish last year — and it wasn't named Tom Brady.
In 2019, Arians was pulling his hair out about turnovers. He just couldn't stop America's Quarterback, Jameis Winston, from giving the football away like it was mini-Snickers on Halloween.
Those 30 picks combined with no late-season improvement by Jameis got him run out of One Buc Palace. Arians publicly laid all the team's woes on all those interceptions, it seemed, as well as fumbling giveaways.
This all came back to Joe's mind watching NFL Network yesterday, as they flashed up a stat that Tampa Bay set a franchise-best record of just 17 giveaways last season. Joe didn't realize the Bucs had set a new mark.
And fast-forward to the 2021 playoffs, the Bucs had just four turnovers in four games while racking up nine postseason takeaways — a plus-5 ratio during their Super Bowl run.
Yes, Arians got his giveaway wish in a big way. If he gets it again, plan on watching the Bucs in the NFC title game again.