A New Bucs Enemy: Noise
June 1st, 2021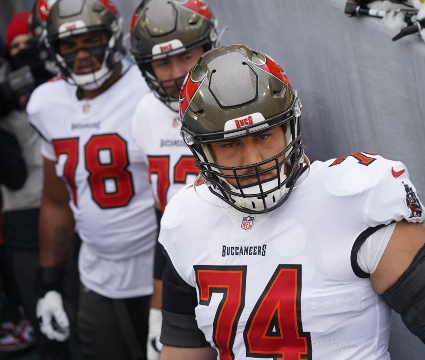 It's so beautiful that one must nitpick in order to find reasons the Buccaneers might struggle in 2021.
Some say they'll be "the hunted" team this year and that's a dangerous phenomenon. Joe will contend the Bucs were the hyped and hunted team last year, as every Tom Brady-led team has been for nearly two decades.
Yeah, you could bark about the Bucs maybe being getting complacent and old, but there's certainly enough young blood on the team and a fiery, legendary quarterback to overcome that possibility. Plus, Joe knows Bucco Bruce Arians realizes that winning another Super Bowl will put him in the Hall of Fame one day. So he's going to be motivated like never before.
The Saints are worse. The Falcons are a mess with a new coach. And the Panthers have a new and questionable quarterback coming to a new system that may not be a very good one.
So what could possible trip up the Bucs, outside of injuries and age?
Former Giants Pro Bowl guard David Diehl was barking on SiriusXM NFL Radio last week about how noise — yes, crowd noise — could be a factor for the Bucs.
Why? Because they may not have their non-verbal communication down yet with Brady, since it wasn't a factor during last year's COVID season.
So this is what it has come to: noise. Puh-lease.
Joe isn't worried, and Joe will counter Diehl by saying that raucous and packed home crowds at The Licht House, a phenomenon that hasn't been around in a generation, will give the Bucs a boost they may not be expecting.
Enjoy the latest Ira Kaufman Podcast, presented by Bill Currie Ford.