"He Might Be A Pretty Good Trade Chip"
May 28th, 2021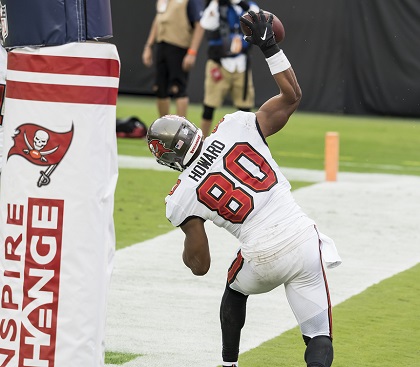 It's an annual tradition, O.J. Howard trade speculation and O.J. Howard injuries.
They go together like Big Storm beers and Hooters wings.
Through four NFL seasons, the Bucs' first-round pick has played in just 42 games, and he's coming off Achilles surgery with a fat, roughly $6 million salary as Tampa Bay picked up his fifth-year option.
Joe's going to safely suggest that combination makes Howard untradeable today. However, what about in October?
That's where the mind of Hall of Fame general manager Bill Polian was going on SiriusXM NFL Radio this week with co-host Alex Marvez.
Polian sees the Bucs' only weakness to be age and durability concerns. He specifically referenced Ndamukong Suh, Jason Pierre-Paul, Vita Vea and Lavonte David. Collectively, those are "legitimate question marks," Polian said, when you're looking at the greatness required to repeat as a Super Bowl champ.
If a need arises because of an injury or a steep player dropoff, Polian suggested Howard would be the first to go. "He might be a pretty good trade chip."
Joe agrees wholeheartedly, assuming Howard looks good before the midseason trade deadline.
Joe's all for keeping Howard, but don't cling to the guy if there's a need elsewhere. The Bucs offense was ferocious without Howard for most of last season, and being injury-prone like Howard has been often becomes a chronic condition.